Mark Making with Fabric: An Introduction to Tufting and Loop Pile Textile Art with Svetlana Shigroff
<

All Events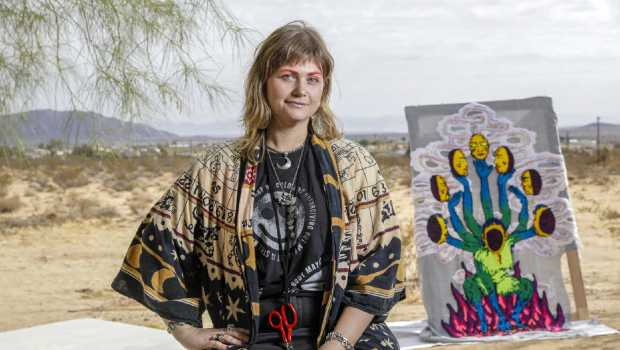 Mark Making with Fabric:
An Introduction to Tufting and Loop Pile Textile Art
with Svetlana Shigroff
All Levels | Some Supplies Required
Learn about the process of tufting and its application from textile artist Svetlana Shigroff. Participants will be introduced to the materials and methods of tufting and loop pile textile art to complete their own sample tapestry. Students are encouraged to bring and experiment with their own fabric yardage.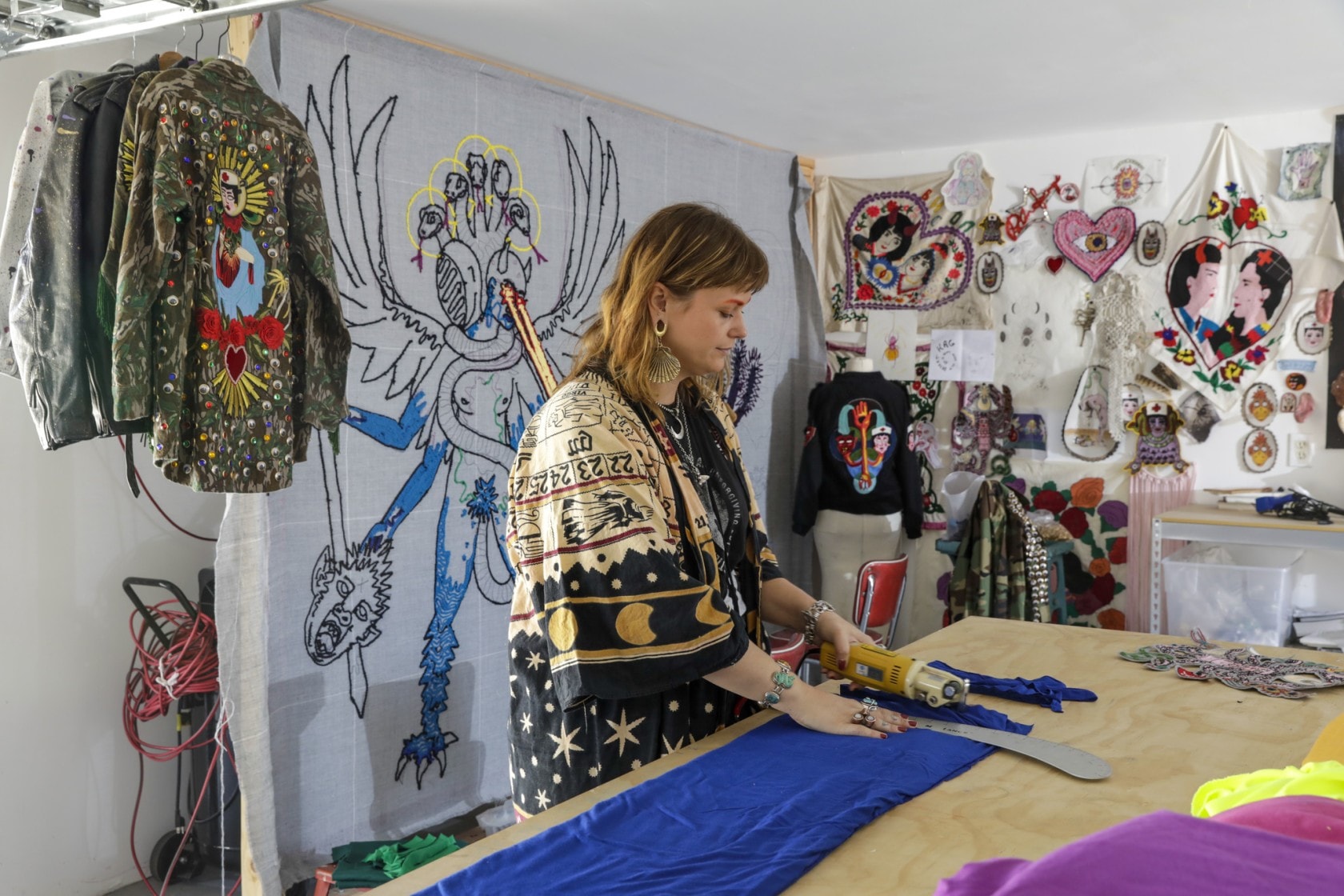 Svetlana Shigroff is a textile and mixed media artist working within themes of myth and intra-personal conflict. As subject matter, she looks to goddess archetypes, dream interpretation, and symbol development. The process of tufting acts as a physical incantation of sorts, giving space for the multiplicity of the self; as the tormented, the enlightened, the brazened, the enraged or the defeated.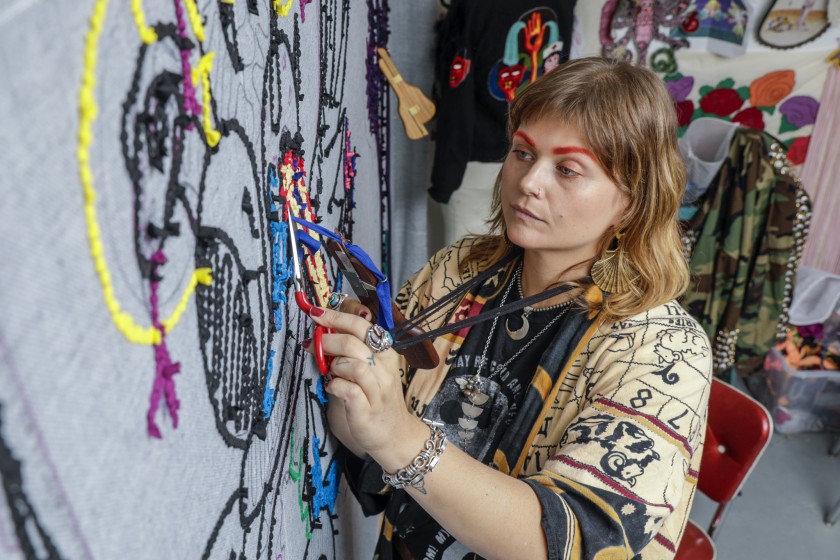 Originally from Australia, Svetlana Shigroff has been living and working in Southern California for eight years. In Los Angeles, she has worked within the fashion industry before shifting into work as a freelance costume designer and touring wardrobe stylist. Now living and working from her studio in Landers, her current work predominately focuses on mixed media tapestries. Using reclaimed materials and dead-stock fabrics from the downtown LA fashion district, Svetlana uses a variety of hand tools and a method called tufting, to create loop pile tapestries.
Photo by Irfan Khan, Los Angeles Times
---
For questions or more information please contact Hilary Roberts at hroberts@psmuseum.org or call 760-322-4850.