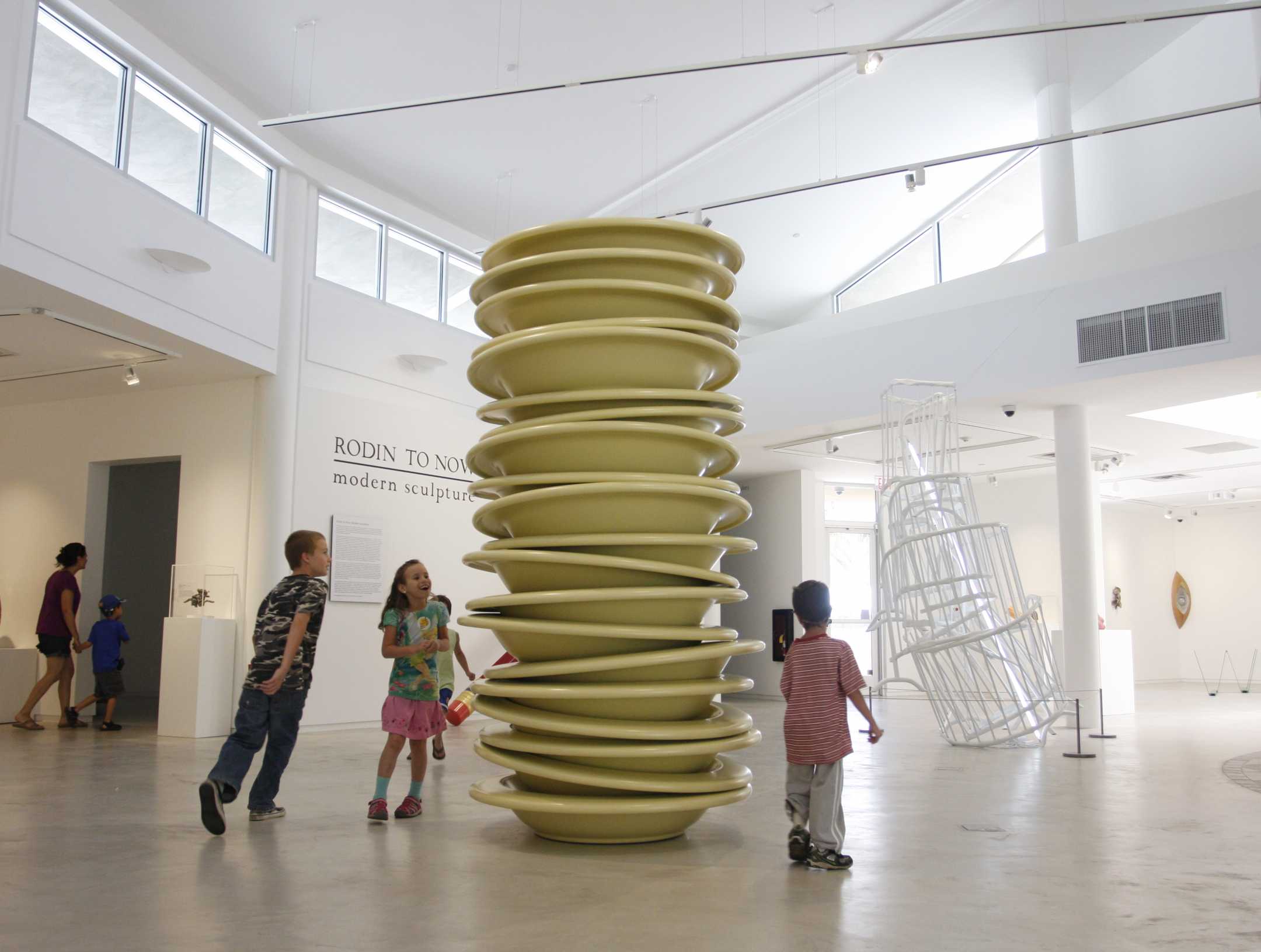 VOLUNTEER OPPORTUNITIES
Want to be a part of the cultural epicenter of the Coachella Valley? Then volunteer at the Palm Springs Art Museum.
The museum's volunteers are made up of members who make invaluable contributions to the organization's wide range of exhibitions, programs, events, activities and tours.
Joining the museum as a volunteer is a great way to contribute to the community, connect with other art lovers and enrich your life.
If you and/or a friend are interested in joining our volunteer family, please see application instructions on the Museum Service Corps page below:
MUSEUM SERVICE CORPS INFORMATION
Docent Opportunities
Every other year, a number of eager and earnest applicants are chosen from dozens of hopefuls for the rigorous but rewarding docent training. Orientation for the class begins in early October and the training culminates in April with the presentation of the docents' research and their first public tour.
Each new candidate is paired with an experienced docent as their mentor and guided through the process of learning about the art and artists in the museum's permanent collection, developing communication skills appropriate for all ages, and, of course, enjoying themselves every step of the way!
Take it from just a few of our fulfilled friends who help make the museum what it is:
"This museum is truly a pearl in the desert. What do I love about volunteering at the Palm Springs Art Museum? Everything! It's a happy place to be, surrounded by happy guests and beautiful art!"
Dawn Rashid
"Work with interesting people, surround oneself in exceptional art and theater, enjoy opportunities to converse with guests from far and wide—sound good? Then join us!"
Rosanne Knoepfle
"Seeing great works of art, meeting new, interesting and engaging people, and making a recurring contribution of my time is why I volunteer at the museum!"
Don Pelegrino
"I always enjoy offering my time to the Palm Springs Art Museum. I get to jump in and help with ease at any time I'm available."
Kent Burkman
"I am a 79-year-old widow who has enjoyed my 15 years volunteering and making new friends."
Barbara Decker
"As an ambassador at the Architecture and Design Center, I have met and chatted with folks from around the world. It is always interesting to learn what brings them to Palm Springs!"
Enid Layes
"Museum Service Corps gives me opportunities to volunteer with a family of fun and caring people in the beautiful surroundings of the Palm Springs Art Museums."
Ellyn Zimmerman
"Starting a new chapter learning and helping—now, that's worthwhile!"
Alan Samuel
"I am grateful and happy for the opportunity to be with great people, enjoy good conversation and wonderful art all at once!"
Sandra Schofield
"I volunteer to support the museum, which is such a valuable treasure for our community."
Robert Elmore
"Volunteering as an ambassador and in the Museum Store has allowed me to meet such interesting visitors from all over the world. I value these experiences and always look forward to my next volunteer date."
David Orris
Need More Information?
For more information, contact Daniel Hogan, Manager of Volunteer Programs at dhogan@psmuseum.org or 760-322-4802