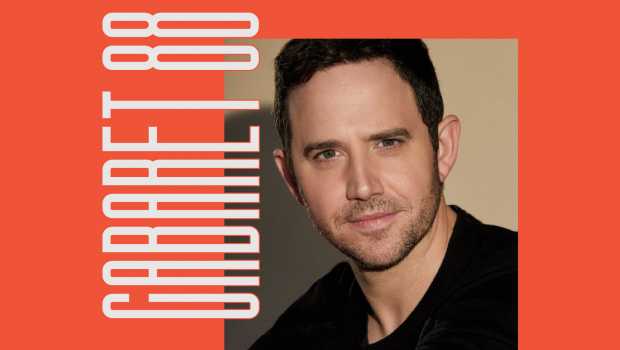 Santino Fontana received the 2019 Tony Award for his dual performance in the musical version of Tootsie. He has also received two Drama Desk Awards, an Outer Critics Circle Award, a Lortel Award, an Obie Award, and a Clarence Derwent Award in a mix of straight plays and musicals.
His Broadway credits include Hello Dolly, Act One, Cinderella, and The Importance of Being Earnest, but he is perhaps best known for lending his voice to Prince Hans in Disney's animated film, Frozen. Other film credits include Sisters opposite Tina Fey and Amy Poehler, and Off the Menu, and his television credits include the Emmy Award-winning The Marvelous Mrs. Maisel, the critically acclaimed Crazy Ex-Girlfriend, and NBC's Shades of Blue, opposite Jennifer Lopez.
Other credits include Fosse/Verdon, Mozart in the Jungle, The Good Wife, Nurse Jackie, and Royal Pains. As an interpreter of the American Songbook, Fontana has sung with the New York Philharmonic, National Symphony Orchestra, Houston Symphony, Mormon Tabernacle Choir, Sesame Street Muppets and at Carnegie Hall, Lincoln Center, The Kennedy Center, and more.
2021/2022 Cabaret 88 Season Sponsors
Generously Sponsored by
David Kaplan & Glenn Ostergaard
Brautigam/Kaplan Foundation
Mark Adams

Mary & Jerome Angel

John Armor

Marge Barry

Bruce Bastian & Clint Ford

Becky Benaroya

Nancy Bleiweiss-Nevil

Sera & Gary Brill

Tim Carlson & Curt Barber

Karen & Nate Cheney

Nancy & Tom Cunningham

Carol & Jim Egan

Chris Foster & Chris O'Hanlon

Carol Fragen

Helene Galen

Robert Goldschmidt

Lynn Hammond

Carol & Hank Harris

Craig Hartzman & James John

Jeremy Hobbs

David Hood & George Sellers

Scott Hoot

Bonnie & Mary Hudson

David Kaplan & Glenn Ostergaard

Robert Kohl & Clark Pellett

Roy Komassa & Tony Otten

Sue & Bruce Konheim

Bill Lanese

David Lee

Gioconda & Thayer McMillan

Eric & Tim Meager

John Monahan

Candice & Barry Morse

Leroy Potts

Dorothey Reed

Linda Rider

Steve Rose

Diane Rubin & Lenny Eber

Phyllis & Gary Schahet

Louis Smith & Kyle Mudd

Michael Smith & Carl Gilmore

Jacqueline & Dean Stolber

Marjorie Victor

Jean Viereck

Steve Winters & Don Curtis
2021/2022 Cabaret 88 Season
No current or upcoming events at Annenberg Theater.