Albert Frey: The Architectural Interpreter – Part II
<

All Events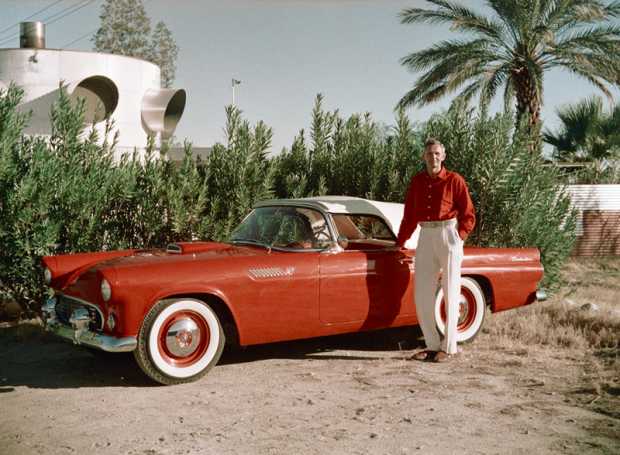 9:00 a.m. - 10:00 a.m.: Albert Frey: The Architectural Envoy – Part I
10:30 a.m. - 12:00 p.m.: Albert Frey: The Architectural Interpreter – Part II
---
In 1939, Swiss-born architect Albert Frey embarked on a decades-long journey of discovery. His world travels and love of nature would lead him to a new style of modernism in Palm Springs, California where 11 of his structures are listed in the National Register of Historic Places.
PART II - 87 min. (2020) - Design on Screen. Director, Jake Gorst
With never-before-seen archival films, photographs, and interviews, Albert Frey: The Architectural Interpreter — Part II continues to reveal the mystique of an influential architectural master. With guest appearances and architectural historians including Beth Edwards Harris, Alan Hess, Joseph Rosa, Jean Farrar, Robert Imber and Janice Lyle.
This is the second of a 2-part film series produced by Design Onscreen and directed by Jake Gorst, (The Nature of Modernism: E. Stewart Williams, Architect, 2014; Desert Utopia: Midcentury Architecture in Palm Springs, 2005)
Modernism Week — October is a four-day long "mini-Modernism Week" featuring more than 50 events, including tours, talks, and parties in unique locations not regularly open to the public.
Other Events
No current or upcoming events.