The Materiality of Exile with Ana Sanchez-Colberg
<

All Events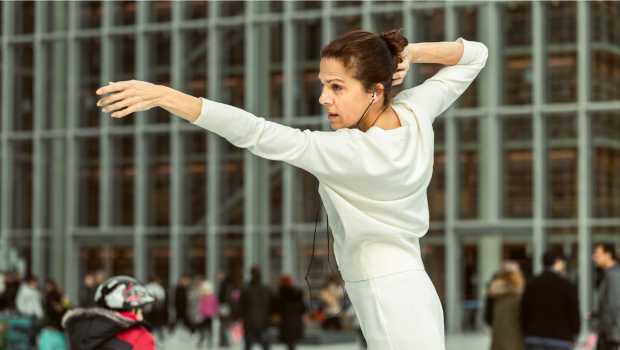 Choreographer Ana Sanchez-Colberg will share insights into the project 1[-1], in collaboration with BoxoPROJECTS, of Joshua Tree, CA.
Where: Sheffer/Scheffler Arts Education Space and Elrod Sculpture Garden
The project emerges from the migratory histories of individuals and communities in the Southwest desert and seeks to activate an interrogation of the region specifically in relation to the Latinx community whose identity is marked by migrations and 'crossing' through it.
The workshop will begin with three site-sensitive interventions guided by an audio score shared by both audience and performer. Audience members are asked to bring headphones and a listening device, such as a mobile phone, onto which they can download the audio file.
Ana Sánchez-Colberg is a Puerto Rican artist, currently based in Athens, Greece, and is the artistic director of the company Theatre enCorps Collectif. Her most recent work brings together elements of dance, visual art, audio composition, movement, photography and live documentation. The works are an open invitation to participate in rethinking the public nature of art and art spaces and consider ways in which the form is held between the artist (who opens the space) and the audience (invited to inhabit and transform it). Recent works include The Sky Leans on Me as part of the Benaki Museum, Athens Out/topias Exhibition, J[us]t 5 REDUX an immersive participatory installation presented within the Athens International Festival in June 2018. In June 2019 she produced the global participatory event Seven to the Seventh which connected artists and participants across cities and communities in seven time zones for seven days between June 24th and June 30th. The project archive can be seen at www.seventotheseventh.com