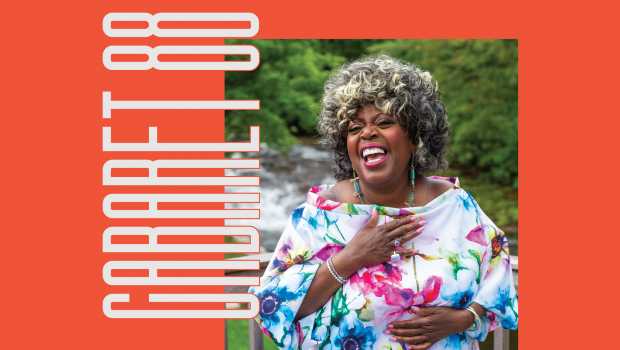 Lillias White is internationally-recognized for her work on both the stage and screen. Her performance in Cy Coleman's Broadway musical, The Life, won her the Tony Award for Best Featured Actress in a Musical. She was nominated for a second Tony Award for her work in Fela! Additional Broadway credits include Barnum, Dreamgirls, Cats, Carrie, Once on This Island, How To Succeed in Business Without Really Trying, and Chicago.
White received the Daytime Emmy Award for her role as Lillian Edwards on Sesame Street, and is known by audiences around the world for voicing the lead muse Calliope in Disney's animated feature, Hercules. She received acclaim for her work in the Carnegie Hall Concert version of South Pacific, starring Reba McEntire, which was broadcast on PBS' Great Performances.
Recent TV credits include the Baz Luhrmann-directed Netflix series The Get Down, as well as Russian Doll and Search Party.
White has appeared in cabarets and concert halls around the world, including the Kennedy Center, Carnegie Hall, the Sydney Opera House, and Lincoln Center, and her debut solo studio album, Get Yourself Some Happy!, was released in July 2021.
2021/2022 Cabaret 88 Season Sponsors
Generously Sponsored by
David Kaplan & Glenn Ostergaard
Brautigam/Kaplan Foundation
Mark Adams

Mary & Jerome Angel

John Armor

Marge Barry

Bruce Bastian & Clint Ford

Becky Benaroya

Nancy Bleiweiss-Nevil

Sera & Gary Brill

Tim Carlson & Curt Barber

Karen & Nate Cheney

Nancy & Tom Cunningham

Carol & Jim Egan

Chris Foster & Chris O'Hanlon

Carol Fragen

Helene Galen

Robert Goldschmidt

Lynn Hammond

Carol & Hank Harris

Craig Hartzman & James John

Jeremy Hobbs

David Hood & George Sellers

Scott Hoot

Bonnie & Mary Hudson

David Kaplan & Glenn Ostergaard

Robert Kohl & Clark Pellett

Roy Komassa & Tony Otten

Sue & Bruce Konheim

Bill Lanese

David Lee

Gioconda & Thayer McMillan

Eric & Tim Meager

John Monahan

Candice & Barry Morse

Leroy Potts

Dorothey Reed

Linda Rider

Steve Rose

Diane Rubin & Lenny Eber

Phyllis & Gary Schahet

Louis Smith & Kyle Mudd

Michael Smith & Carl Gilmore

Jacqueline & Dean Stolber

Marjorie Victor

Jean Viereck

Steve Winters & Don Curtis