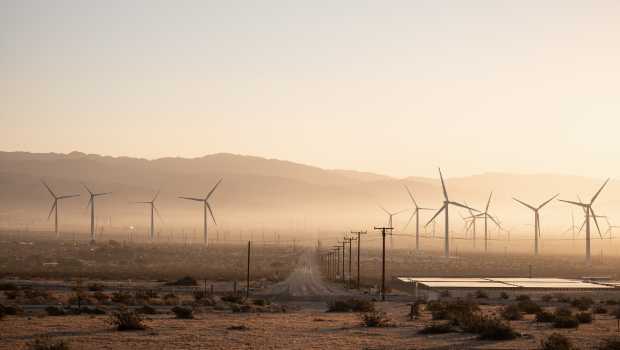 Field Photography with Lance Gerber
All Levels | Supplies Required
2-Day, Saturday, February 29 and Saturday, March 7, 2020
The Field Photography Workshop is a special two-day class where you will experience a day of landscape photography and desert adventure, as well as a day of in-studio instructional discussion, review, and critique with photographer Lance Gerber.
While immersed in the beautiful and inspiring Palm Springs Indian Canyons, attendees will learn to make dynamic landscape photographs that artfully capture the natural environment. From identifying a subject and composing the shot, to controlling camera settings for a specific look and feel, participants will gain skills to help them capture their vision with detail and intention. Whether it's a beginner in need of help with the basics or a seasoned enthusiast looking to strengthen their skillset this class will offer fresh insight and guidance.
Participants will receive hands-on instruction with topics like dynamic composition making, exposure, utilizing depth of field and focus, camera stabilization, working with natural light to enhance dramatic effect, photography editing and curating work.
Lance Gerber is a contemporary photographer residing in California's Coachella Valley. His areas of expertise include architectural interior and exterior photography, fine art documentation, fine art landscape photography and a range of advertising and editorial genres. Lance's background in art direction and graphic design has helped shape his photography aesthetic that's noted for intricate compositions, detailed styling and dynamic yet natural lighting. Recent work of note includes exclusive documentation of the Desert X site-specific art exhibition, Pacific Standard Time exhibitions documentation, editorial features for LUXE Magazine, Western Living Magazine, California Home and Design, Palm Springs Life, Desert Magazine, and Architectural Digest, among others.
Requirements: Must be comfortable on unstable ground and able to stand and walk for a half day. There will be mild to moderate hiking on this adventure, attendees should consider their physical fitness when choosing this workshop.
Supplies: It's encouraged that attendees have a DSLR camera, extra camera battery, and tripod that can be carried on or in a small backpack. Water is necessary, snacks, hat, sunscreen, and sturdy shoes are encouraged. Following the day of photography making in the Palm Springs Indian Canyons attendees will be tasked with editing a selection of their photographs at home and voluntarily submitting the results to the instructor for in-studio review and discussion during the classroom session.
Further details will be provided to registered students
Website: www.lancegerberstudio.com
Instagram: @lance.gerber
Facebook: www.facebook.com/lancegerberstudio
---
Registration is available online, in person at the Box Office,
or by phone at 760-325-4490.
For questions or more information please contact Hilary Roberts at hroberts@psmuseum.org or call 760-322-4850.