2:00 - 3:00 p.m. Lecture and Discussion
3:00 - 4:00 p.m. Book Signing and Reception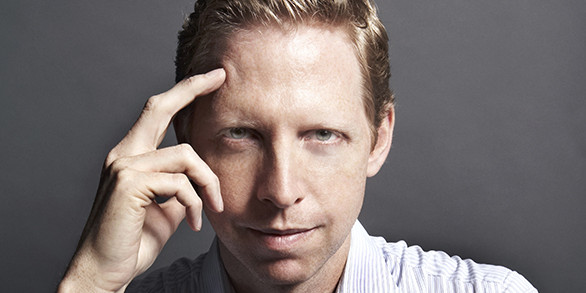 Join Matt Tyrnauer, co-author of the book Kali, Artographer, as he delves into the work of the one-of-a-kind Palm Springs photographer whose work is currently on view. He will be joined by museum CEO Adam Lerner for a discussion which will include a Q&A with the audience.
Matt has written for Vanity Fair, where he was editor-at-large and special correspondent, and his work has appeared in GQ, The New York Times, Architectural Digest, L'Uomo Vogue, and Numero.
He will sign copies of his book and there will be a cash bar reception by Little Livs.
Museum members have been sent an email invitation with a free ticketing link.
---
More on Matt Tyranuer
Matt is an award-winning writer, journalist, and director whose films include Valentino: The Last Emperor, which was shortlisted for an Academy Award for best documentary feature; Where's My Roy Cohn?, about the Svengali behind Joseph McCarthy and Donald Trump; Studio 54, about the famed New York City nightclub that became a cultural phenomenon; Scotty and the Secret History of Hollywood, about the secret history of sex in Hollywood in the pre-Stonewall era; and the critically acclaimed study of Jane Jacobs's work, Citizen Jane. Other projects include The Reagans, a four-part documentary series for Showtime that re-examines Reagans' America and the impact of their politics, policies and beliefs on our society today. Tyrnauer's upcoming projects include a feature documentary on the chef Nobu Matsuhisa and a film about political strategist James Carville, and the dramatic adaptation of Scotty and the Secret History of Hollywood for Searchlight.
Tyrnauer's journalism career began when he first wrote for Spy magazine. Graydon Carter, the co-founder of Spy, later hired Tyrnauer to write for Vanity Fair, where he was Editor-at-Large and Special Correspondent, writing long form features. Tyrnauer's story, Once Upon a Time in Beverly Hills, which appeared in the March 2011 issue of Vanity Fair, won the best magazine feature of 2011 from the Deadline Club. It is currently being adapted into a feature film for HBO. Additionally, he has written stories on Martha Stewart, Siegfried & Roy, Frank Gehry, Merv Griffin, and Gore Vidal. Before journalism Tyrnauer worked in politics as an assistant to Mickey Cantor, and later Susan Estrich, when she was campaign manager for Michael Dukakis. He has been the recipient of grants from the Ford, Rockefeller, and Knight Foundations, as well as the National Endowment for the Arts.