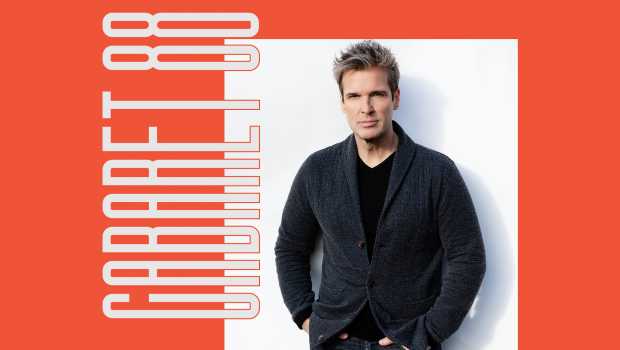 Hugh Panaro is perhaps best known for having played the coveted role of the Phantom in Broadway's The Phantom of the Opera over 2,000 times, including the 25th-anniversary production. He is one of the few actors to be cast by director Harold Prince as both the Phantom and Raoul in the show's Broadway production.
Panaro made his debut on Broadway in the original production of Les Misérables as Marius, the role he originated in the First National Company. He also created the roles of Buddy in the original Side Show, Julian Craster in Jule Styne's musical The Red Shoes, and the title role in the American premiere of Cameron Mackintosh's Martin Guerre.
He was nominated for an Outer Critic Circle Award for his performance in the title role of Elton John's Lestat, based on Anne Rice's Vampire Chronicles. Panaro made his West End debut in the original London company of Harold Prince's Showboat as Gaylord Ravenal.
Off-Broadway, he recently performed the title role in the Barrow Street Theatre's production of Sweeney Todd. Additionally, he has performed in What's a Nice Country Like You...Doing in a State Like This, White Lies, Michael Frank's Noa Noa, and Michael John LaChiusa's Little Fish.
2021/2022 Cabaret 88 Season
No current or upcoming events at Annenberg Theater.
2021/2022 Cabaret 88 Season Sponsors
Generously Sponsored by
David Kaplan & Glenn Ostergaard
Brautigam/Kaplan Foundation
Mark Adams

Mary & Jerome Angel

John Armor

Marge Barry

Bruce Bastian & Clint Ford

Becky Benaroya

Nancy Bleiweiss-Nevil

Sera & Gary Brill

Tim Carlson & Curt Barber

Karen & Nate Cheney

Nancy & Tom Cunningham

Carol & Jim Egan

Chris Foster & Chris O'Hanlon

Carol Fragen

Helene Galen

Robert Goldschmidt

Lynn Hammond

Carol & Hank Harris

Craig Hartzman & James John

Jeremy Hobbs

David Hood & George Sellers

Scott Hoot

Bonnie & Mary Hudson

David Kaplan & Glenn Ostergaard

Robert Kohl & Clark Pellett

Roy Komassa & Tony Otten

Sue & Bruce Konheim

Bill Lanese

David Lee

Gioconda & Thayer McMillan

Eric & Tim Meager

John Monahan

Candice & Barry Morse

Leroy Potts

Dorothey Reed

Linda Rider

Steve Rose

Diane Rubin & Lenny Eber

Phyllis & Gary Schahet

Louis Smith & Kyle Mudd

Michael Smith & Carl Gilmore

Jacqueline & Dean Stolber

Marjorie Victor

Jean Viereck

Steve Winters & Don Curtis
COVID-19 Safety Precautions
In order to keep everyone safe during and after the event, we are requesting that all guests comply with the following COVID health and safety rules in order to safely attend.
Proof of full COVID-19 vaccination:
If you have been fully vaccinated at least 14 days prior to the event, please bring your vaccination card (or photo of it) and a photo ID to our check-in desk.
Proof of negative COVID test:
If you haven't been vaccinated, please have a COVID test done within 72 hours before the event. Please bring your results with you, as well as a photo ID to our check-in desk.
We truly hope that everyone will comply with these rules but understand if you can't. In the interest of ensuring the safety of all guests and venue employees, unfortunately, no guest will be admitted to our celebration without proof of a negative test or full vaccination.
In accordance with city, county, and state regulations, this event will be appropriately size-limited. Participants will be required to wear masks when not eating or drinking and maintain six-foot distances.