POSTPONED | Media, Form and Content with Gerald Clarke
<

All Events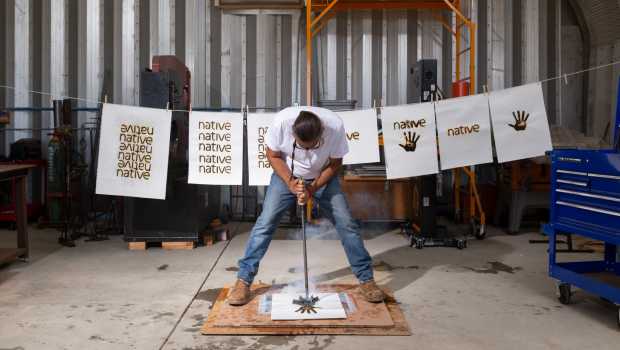 ---
In response to evolving Coronavirus (COVID-19) health concerns, Palm Springs Art Museum is postponing and rescheduling events, classes, and lectures through the end of March.
---
Media, Form, and Content with Gerald Clarke
All Levels | Supplies Required
Where do ideas come from? How can ideas evolve, mature and come to fruition? In this workshop, students will explore creativity, analytical thought, and social awareness to enhance their studio practice. Students will write, sketch and discuss expressive ideas. A walkthrough of the instructor's solo exhibition Gerald Clarke: Falling Rock will be included.
A member of the Cahuilla Band of Indians, Clarke utilizes wit and humor to expose historical and present-day injustice, bringing a decolonial perspective to critical social, economic, and environmental issues facing our world. Clarke received his M.F.A. (1994) in Studio Arts with an emphasis in painting and sculpture. He has served as a professor of art at various colleges, including as Chair of Visual Arts Department at the Idyllwild Arts School. He is currently a professor of Ethnic Studies at UC Riverside. He lives with his wife and two daughters on their ancestral land in Anza, California where he raises cattle like his father, grandfather, and other Cahuilla Indians have done since the Spanish Colonial period.
Supplies: Sketchbook and any of the following – Pencils, Pens, Charcoal, Pastels, Watercolor and Brushes
Photo by Ian Byers-Gamber, Gerald Clarke in his Anza studio branding works on paper, July, 2019, ©Gerald Clarke
---
Online registrations will be available shortly.
Registration is available online, in person at the Box Office,
or by phone at 760-325-4490.
For questions or more information please contact Hilary Roberts at hroberts@psmuseum.org or call 760-322-4850.