Guided Meditation and Symbolic Painting with Caris Reid
<

All Events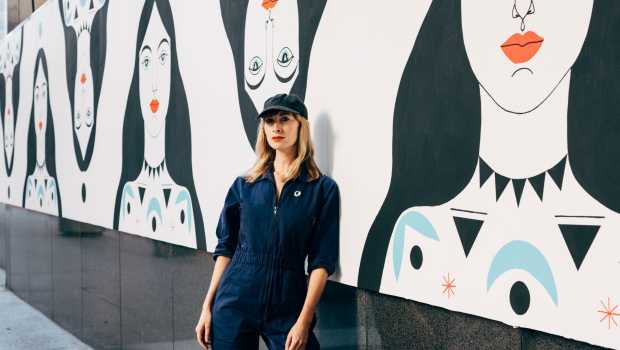 Guided Meditation and
Symbolic Painting with Caris Reid
All Levels | Supplies Required
In this guided meditation and painting workshop, explore symbols from dreams, meditations, nature, and life. After the meditation, each participant will be guided to paint in a more meditative state incorporating symbols into their work.
Supplies: Acrylic paint, brushes, small to medium canvases
Optional: Paper for sketching out ideas
Caris Reid's work deploys symbolism, symmetry, and repetition to explore femininity throughout history. The female figures directly meet the eye of the viewer and impress with the strength of their pose. These female archetypes are covered with iconography such as triangles, flowers, eyes, peace signs, yin yangs, birds. Reid extensively researches symbols from ancient history through the contemporary emoticon and is inspired by psychology and hypnosis.
Reid has shown her paintings in solo exhibitions at Denny Dimin Gallery in New York and Ochi Projects in Los Angeles as well as exhibiting in two-person shows with artist Amanda Valdez at Denny Dimin Gallery in New York and Circuit12 Gallery in Dallas, and with Elise Ferguson at Monya Rowe Gallery. Her work has been exhibited at the Untitled Art Fair in Miami and The Spring Break Art Fair in New York. She's been included in group exhibitions including Sargents Daughters New York, Longhouse Projects New York, O-O Los Angeles, SEASON Seattle, Ochi Gallery Idaho, and The National Arts Club, New York. In 2016 she completed a 40 foot mural in downtown Los Angeles titled Grace and Grit. Her work has been featured in The New Yorker, The Observer, Vogue Japan, Vogue Mexico, W Magazine, Architectural Digest, Forbes Magazine, LALA magazine and The New York Times among others.
---
Registration is available in person at the Box Office,
or by phone at 760-325-4490.
For questions or more information please contact Hilary Roberts at hroberts@psmuseum.org or call 760-322-4850.