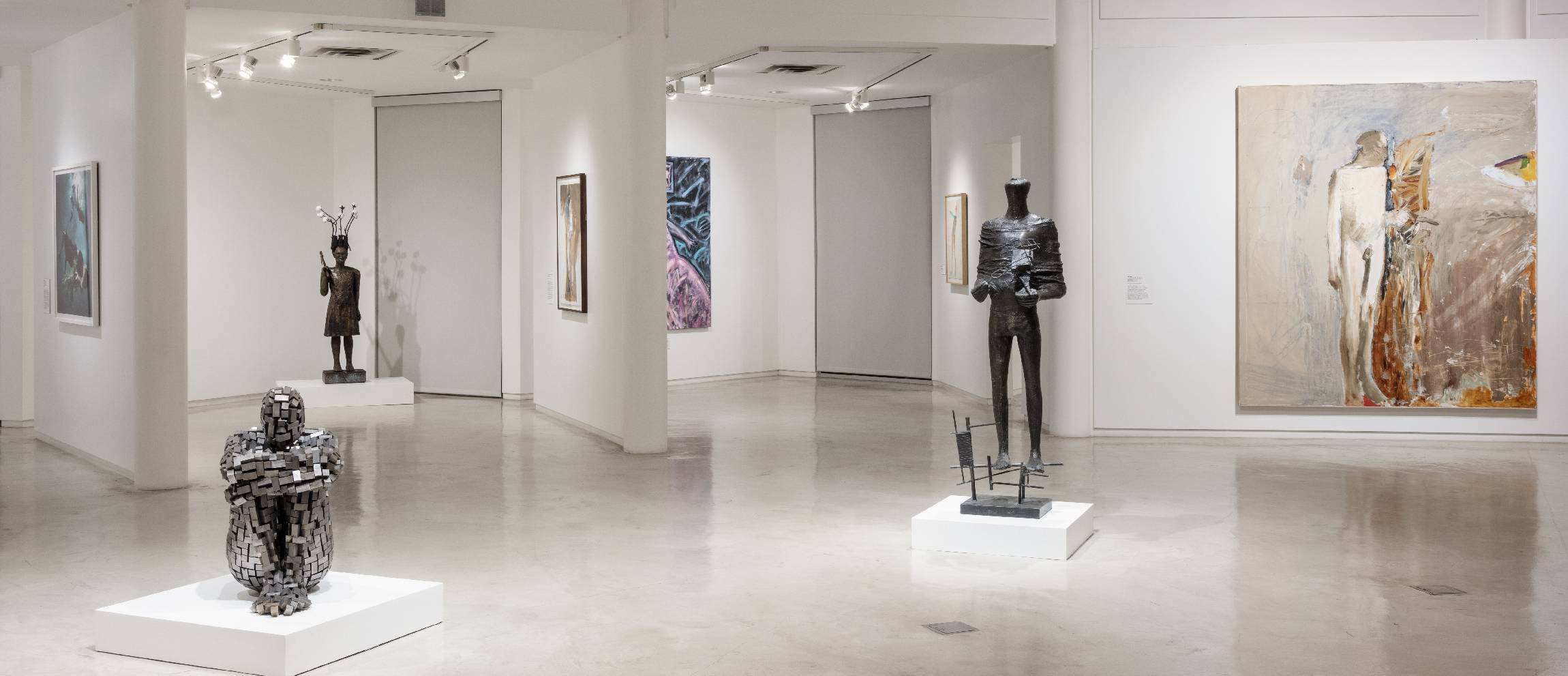 Celebrating the museum's 80th anniversary and the legacy of figurative sculpture in the permanent collection, Shoulder to Shoulder: Depicting the Figure
surveys how artists have represented the body across cultural contexts and artistic movements.

Featured artists include Brian Bress, Antony Gormley, Gronk, Duane Hansen, Tom Friedman, Jacques Lipchitz, Manuel Neri, Pablo Picasso, Cara Romero, Alison Saar, and June Wayne, among others.

Focusing on artworks produced in the 20th and 21st centuries, the exhibition places special attention on sculptures of human bodies displayed alongside works in other media.

Rather than concentrating on a particular trajectory in figurative representation, Shoulder to Shoulder is intentionally expansive, including Modernist experimentations with form, depictions of idealized bodies, and works that take up the figure as an expressive site of political consciousness.

Shoulder to Shoulder presents cornerstone works in the Museum's collection alongside lesser-seen gems and important recent acquisitions.

The exhibition is organized in dialogue with the Faye Sarkowsky Sculpture Garden where numerous large-scale, figurative works are also on view.

Shoulder to Shoulder: Depicting the Figure is organized by David Evans Frantz, Associate Curator.
Shoulder to Shoulder: Depicting the Figure
Sponsors:
Funding by Raymond James Financial.
Additional funding is provided by Carol & Jim Egan
Exhibition Season Sponsors: David Kaplan & Glenn Ostergaard, Dorothy C. Meyerman, and the Herman & Faye Sarkowsky Charitable Foundation.
Credits:
Installation photography by Lance Gerber courtesy of Palm Springs Art Museum.