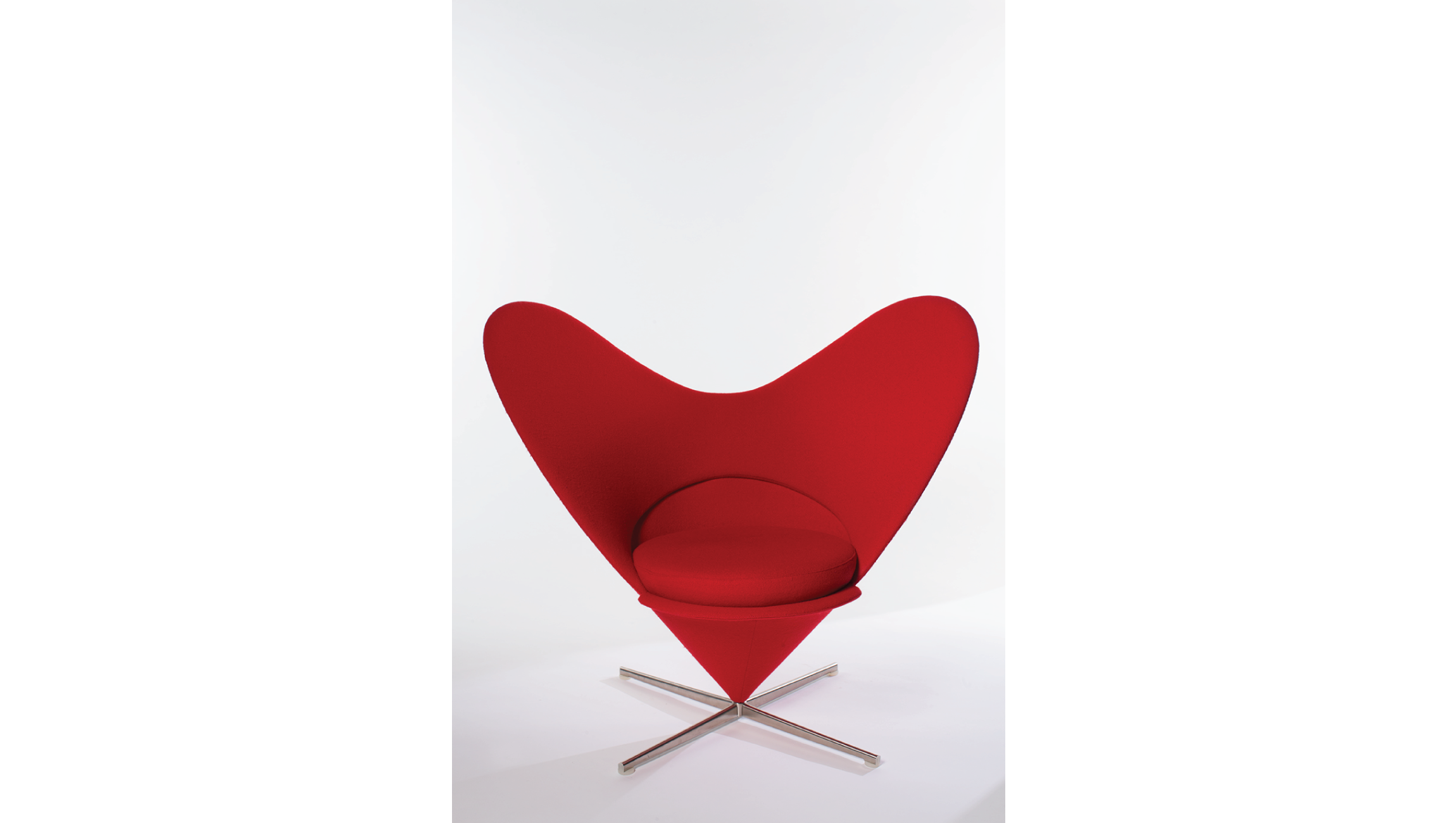 Palm Springs Art Museum will reopen the Architecture and Design Center, Edwards Harris Pavilion in September 2021 with the exhibition The Modern Chair.
This special exhibition will follow a timeline of the development of the modern chair starting with the famous Thonet "B-9" bentwood armchair (circa 1905), which is widely considered the first modern chair. Le Corbusier frequently used it in his early architecture as there was no other modern furniture readily available at the time. The Modern Chair will trace the evolution from the first cantilevered example by Mart Stam, and then onward to designs of current times including examples by Cini Boeri, the Campana Brothers, Charles and Ray Eames, Frank Gehry, Eileen Gray, George Nakashima, Charlotte Perriand, Rudolph Schindler, among many others. Technological and stylistic advances pushed chair design forward at a breakneck speed in the 20th century like no other time before. The exhibition will also contain important examples of 21st century as well.
Drawn in part from the rich collection of Palm Springs Art Museum, the exhibition will also include key loans from noted collectors and collections. In total, The Modern Chair will include more than 50 works by designers of international scope, and will open to the public on September 9, 2021.
The exhibition is curated by Architecture and Design specialist Brad Dunning, who is developing the contents through research into availability of key designs and objects of historical importance, rarity, and condition.
Support is provided by Elizabeth Edwards Harris and Trina Turk.
Additional funding is provided by Geoffrey De Sousa & José Manuel Alorda, Mimi & Steve Fisher, David Knaus & Mark Ingram, Sarah McElroy, Tim Prendergast & Christopher Mizeski (Christopher Anthony Ltd.), Ronnie Sassoon & James Crump, Bonnie Serkin & Will Emery, Cindra & Rod Stolk.
Funding is also provided by Fred & Nancy Baron, Robert Campbell – Realtor & Donald Daniels, Jane Emison & Mike Tierney, Amanda & Michael Erlinger, Nancy Sinatra, Rebecca & Phillip Smith.
This season's exhibitions are sponsored by the Herman & Faye Sarkowsky Charitable Foundation.
Verner Panton (Danish, 1926-1998), Heart Cone chair, 1958, fabric, foam, and metal, 35 x 38 ½ x 28 ¼ inches. Promised gift of Donna and Cargill MacMillan, Jr., L2008-60.