Where

Main Museum

When

June 1, 2019

– December 15, 2019
Where

Main Museum

When

June 1, 2019

– December 15, 2019
Brave New Worlds: Exploration of Space invites you to enter the creative universes of five contemporary artists through sculpturally immersive installations.
Motivated by the legacies of Southern California as a place of artistic experimentation, a site for self-fulfillment, and a geographic zone of light and natural resources, these artists use their distinctive spatial languages to construct worlds that both challenge convention and ignite our senses. Projects include those by Kelly Akashi, Gisela Colon, Victoria Fu, Karen Lofgren, and Adee Roberson, with works that represent each artist's understanding of our bodily connection to the world that surrounds us.
The museum's grand galleries are divided into discrete installations, each with a constellation of tactile textures, vivid colors, and soundscapes comprising a creative cosmology. Akashi composes installations from glass, metal, and wood with surprising contrasts that emphasize the visual magic of natural forms. Colon has developed a vocabulary of organic minimalism, breathing life-like and light-filled qualities into reductive forms. Fu uses film and video to create colorfully textured installations that expand the narrowness of contemporary vision into physical space. Lofgren's sculptures represent human relationships between cultural systems, medicine and wellness, and nature. Roberson weaves archival images, sonic elements, and the aesthetics of Afro-Caribbean diaspora into her sculptural paintings and performances.
Gisela Colon and Adee Roberson Interviews:
Each artist approaches three-dimensional space with a bold anti-monumentality that presses against the modernist and predominantly masculine art histories that have established our understanding of 20th and 21st century abstraction. Rooted in a commitment to exploring contemporary ritual and spirit, these five artists embrace a resolutely phenomenological approach to the making of sculptural objects today.
The exhibition is accompanied by a catalogue, to be released fall 2019.
Brave New Worlds: Explorations of Space is organized by Mara Gladstone, Associate Curator.
Kelly Akashi composes sculptural installations that emphasize time, body, and ephemerality.
Shifting between materials such as glass, bronze, light, wax, and water, Akashi's works are playfully composed to create surprising contrasts that emphasize the natural magic of everyday forms.
Akashi received her MFA from USC and has exhibited at Ghebaly Gallery, Sculpture Center, Jewish Museum, and Hammer Museum, among others.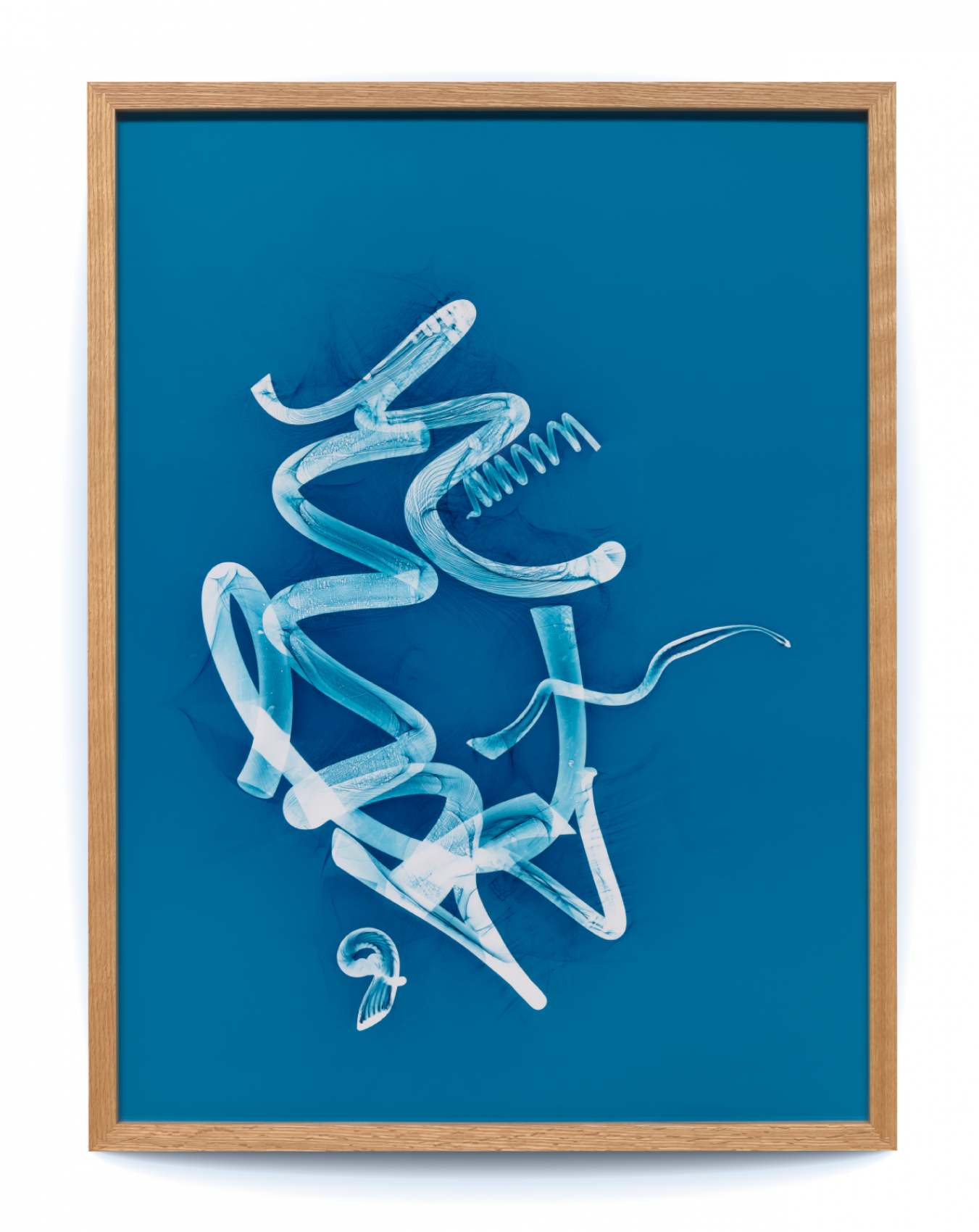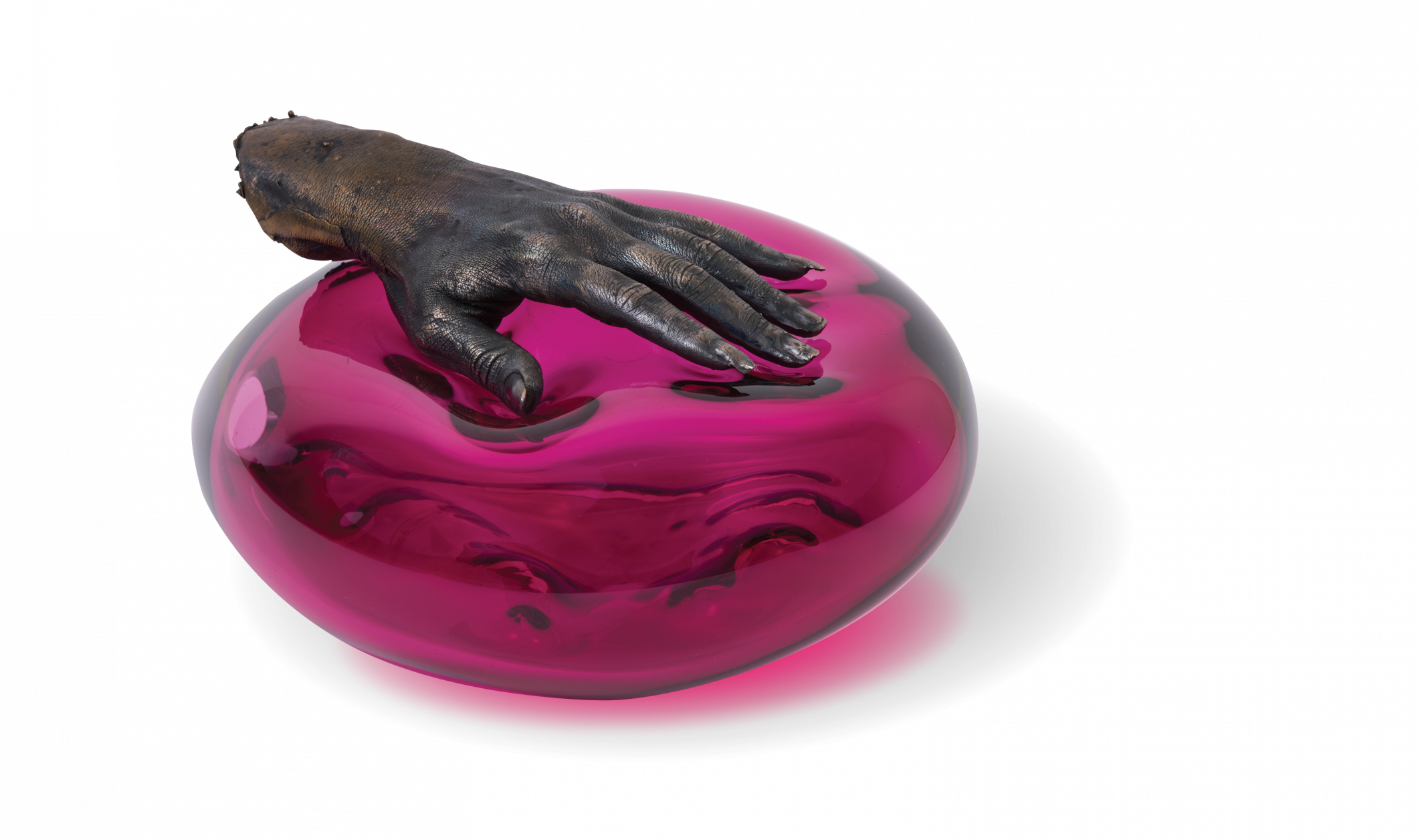 Gisela Colon has developed a vocabulary of organic minimalism, breathing life-like qualities into reductive forms. Her blow-molded acrylic sculptures transform with light and color, capturing, reflecting, and refracting the environment that surrounds them. Colon's works are in the permanent collections of LACMA, Perez Art Museum, and Palm Springs Art Museum. Colon received her BA from Univ. of Puerto Rico, and JD from Southwestern University.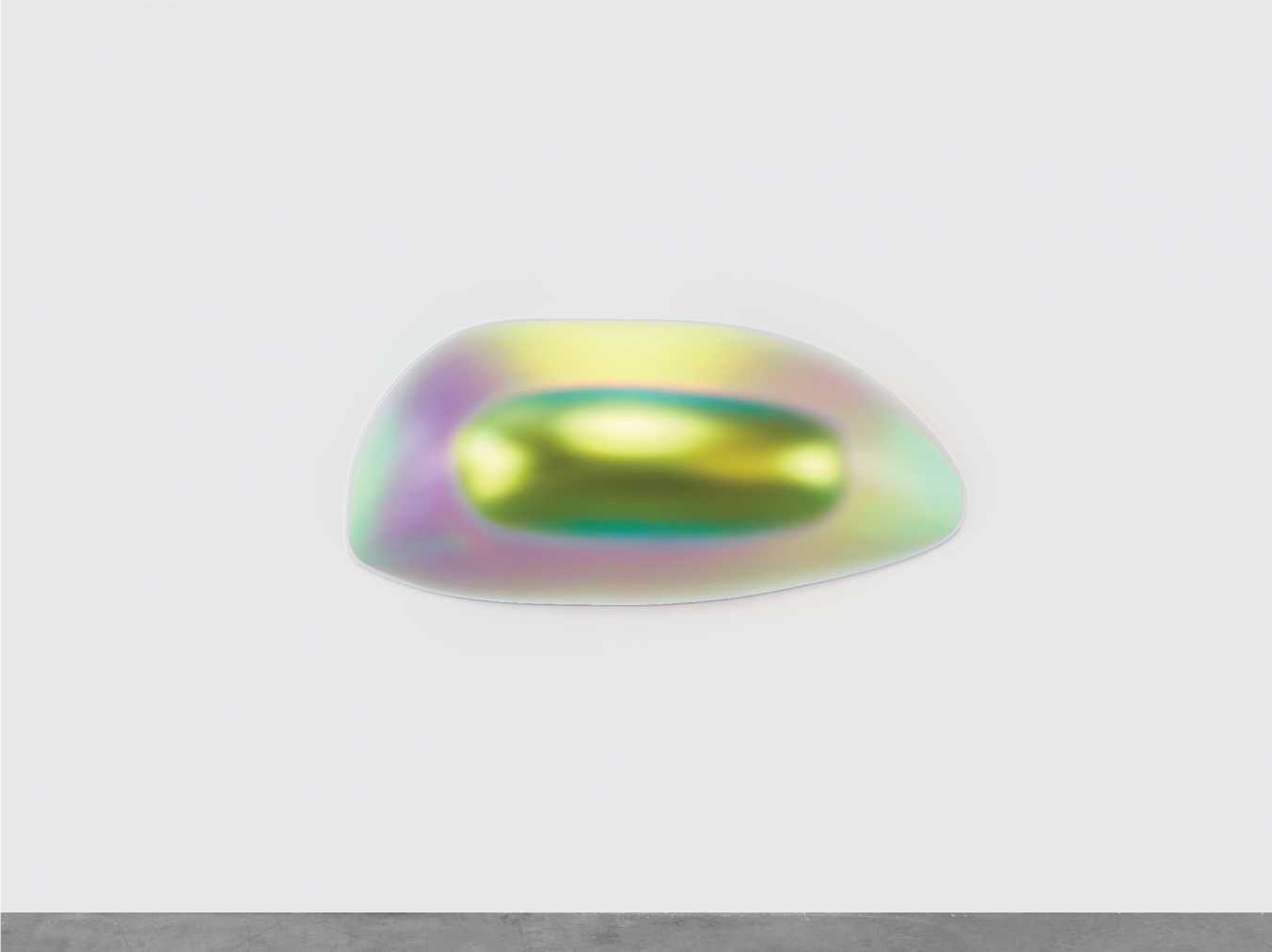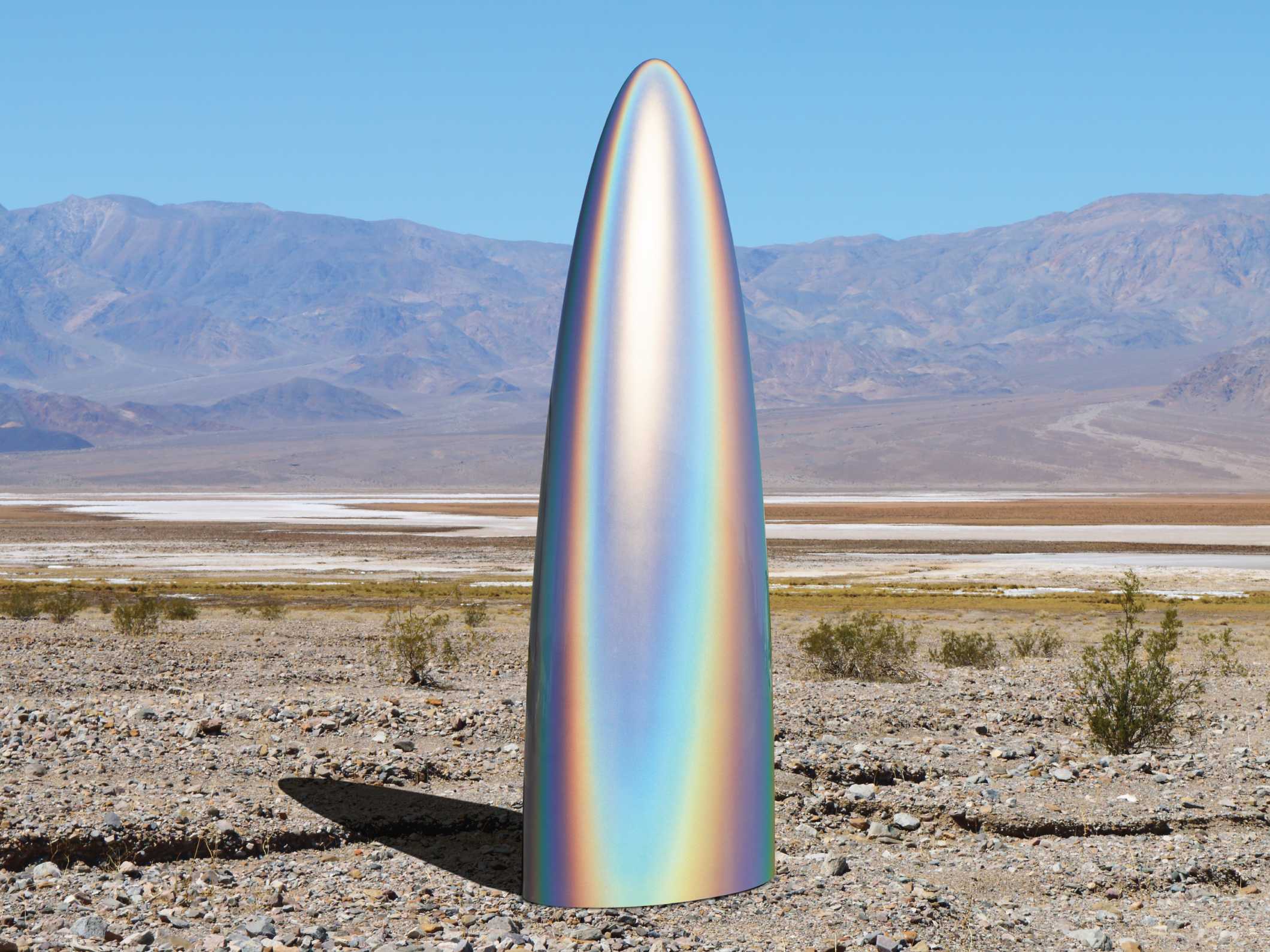 Victoria Fu uses film and video to create installations that expand the narrowness of contemporary vision into physical space. Fu received her MFA from CalArts, MA from USC, and BA from Stanford University. Fu is a Guggenheim Fellow, attended the Whitney Independent Study Program and Skowhegan. Her work has been exhibited at The Contemporary, Baltimore, Pérez Art Museum, Whitney Biennial, and MCA Chicago.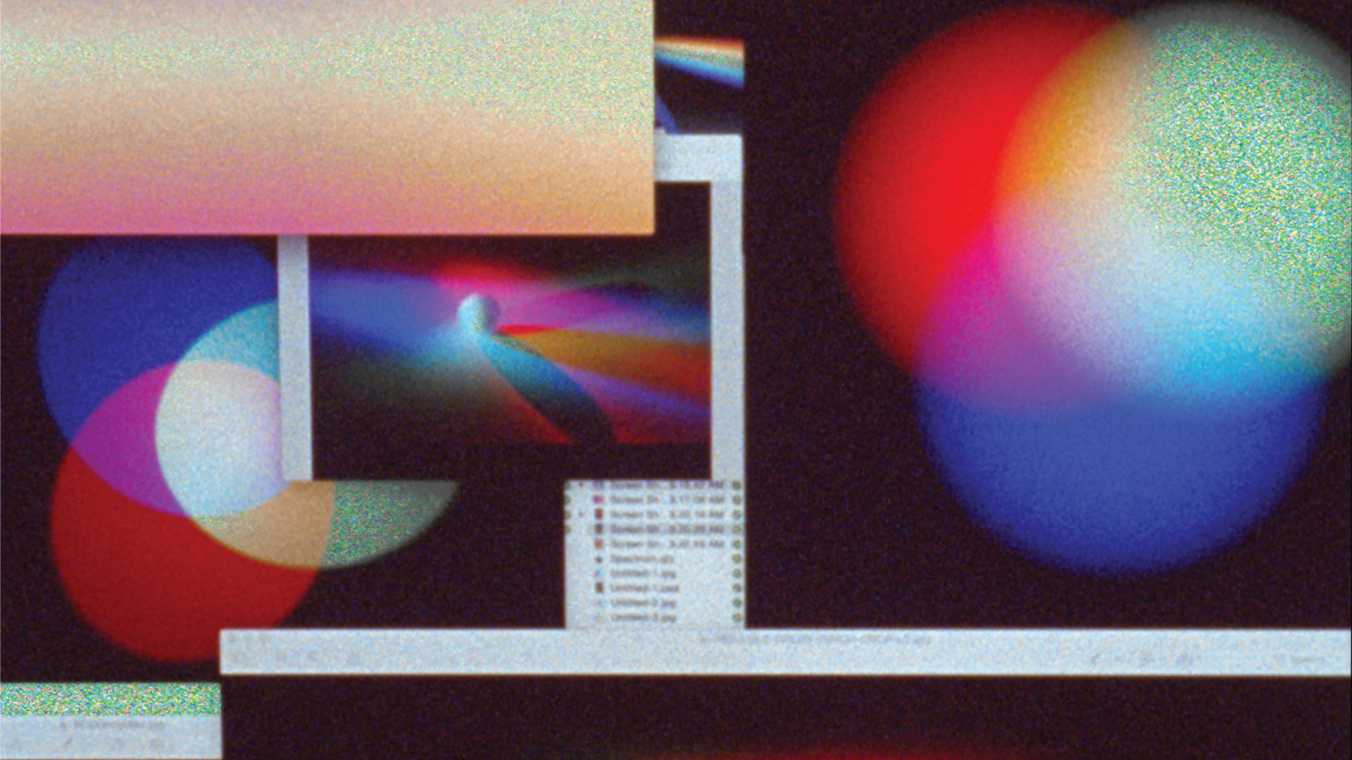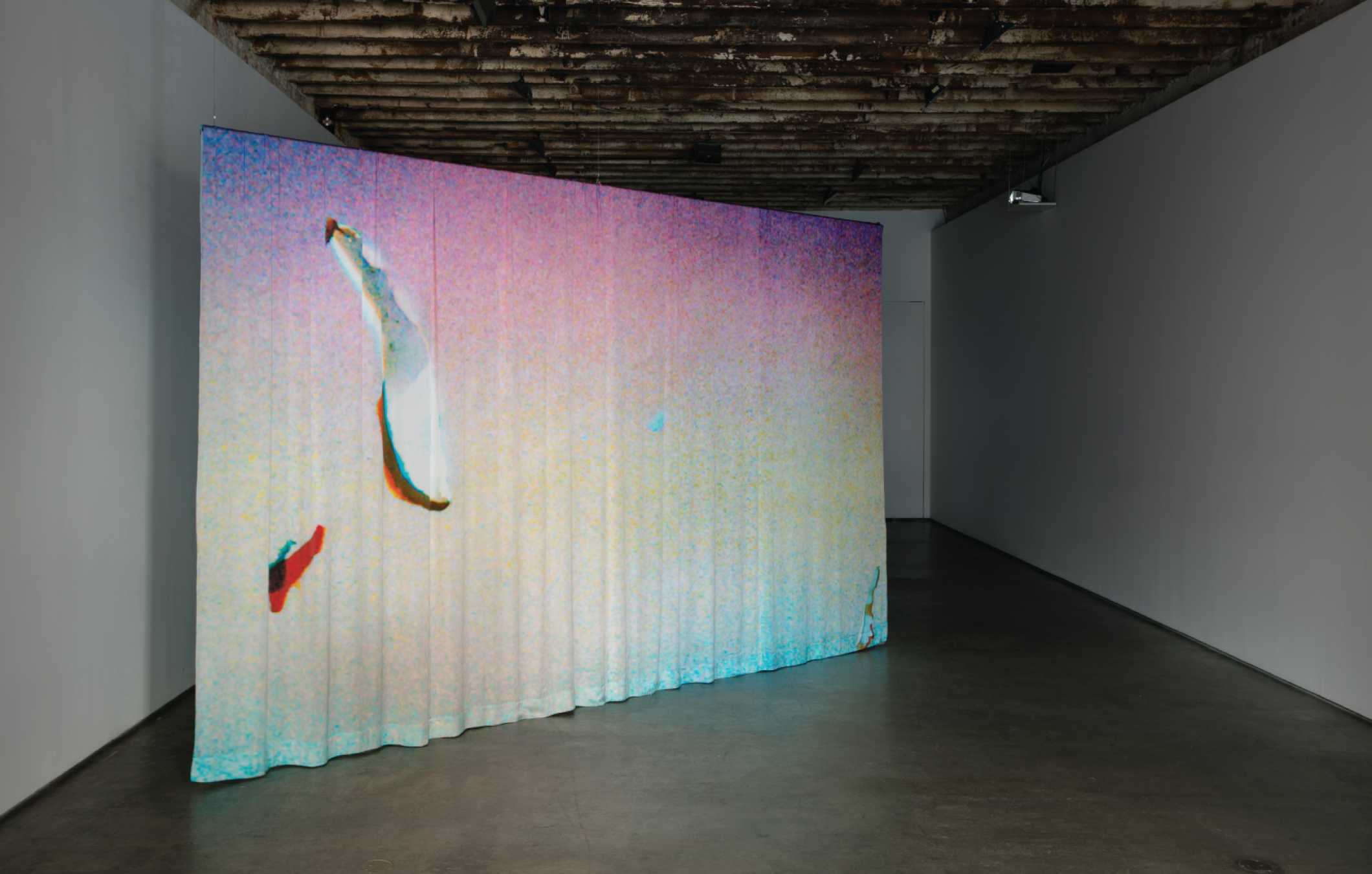 Karen Lofgren works from a feminist and decolonial perspective in her sculptural and textual practice. Exploring ritual, medical history, and mythology, her projects represent relationships between cultural systems and the wild. She holds an MFA from CalArts, and received a 2019 Pollock-Krasner Grant, as well as a Fulbright and support from Mike Kelley Foundation. Recent exhibitions include those at High Desert Test Sites, LACMA, and Royal College of Art.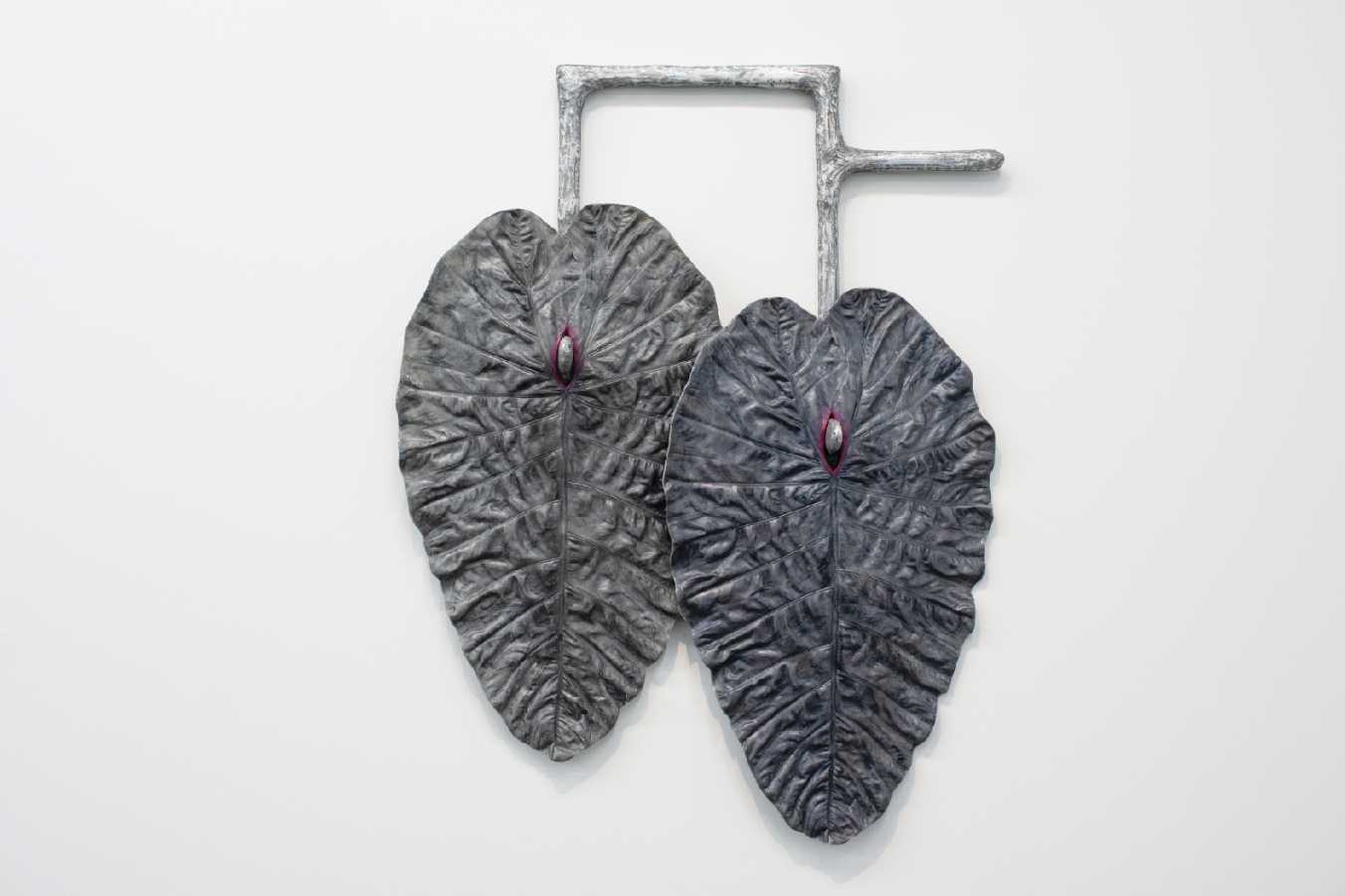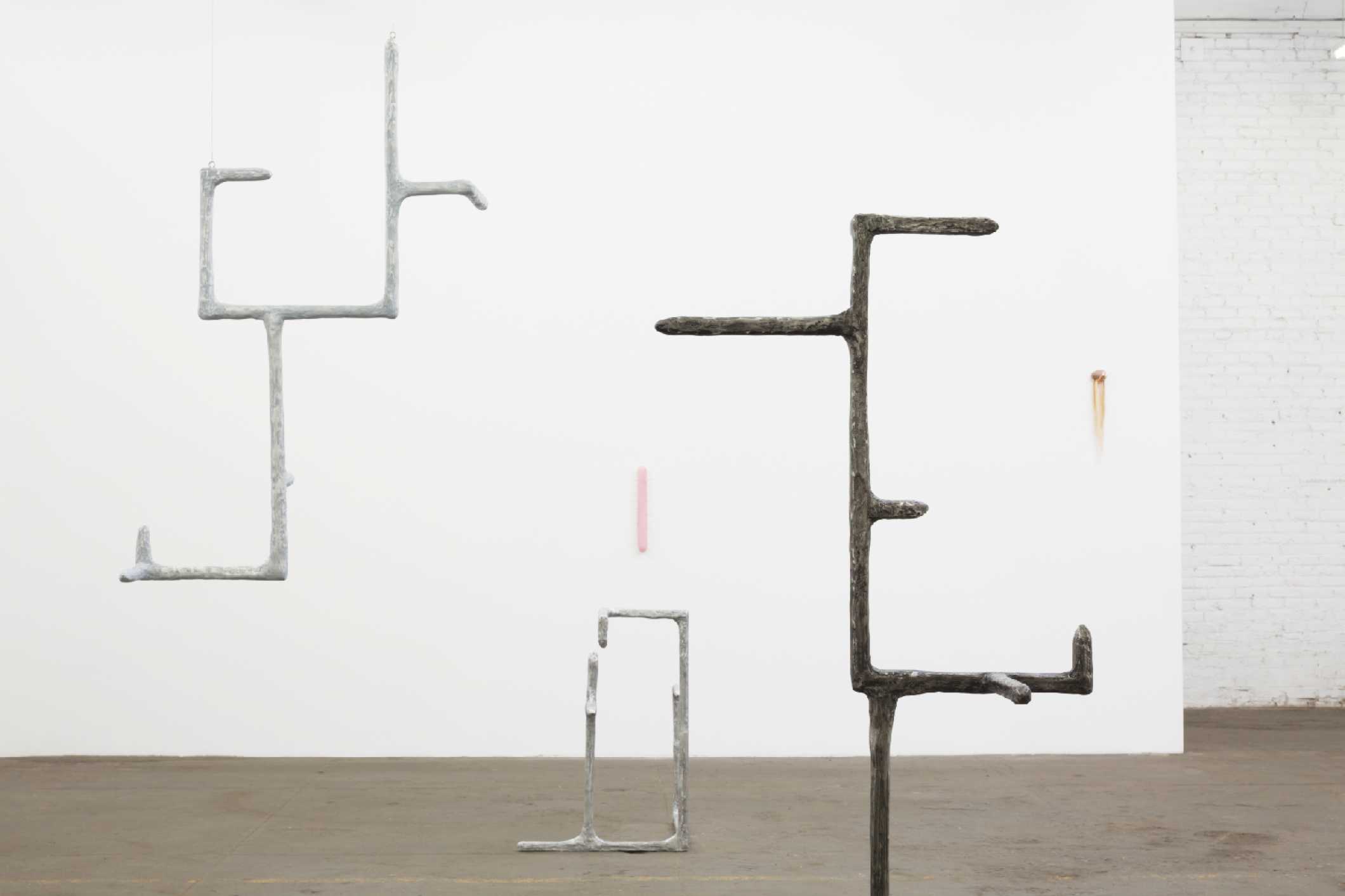 Adee Roberson weaves sonic and familial archives into her paintings and performances. Landscape, technicolor, rhythm, form, and spirit combine to transmute energies of the past into the present. "In these scapes, both on terrain and psychically, I play in the expansiveness of Blackness." She has exhibited at venues including Portland Institute of Contemporary Art, Project Row Houses, Contemporary Art Center New Orleans, and MOCA LA.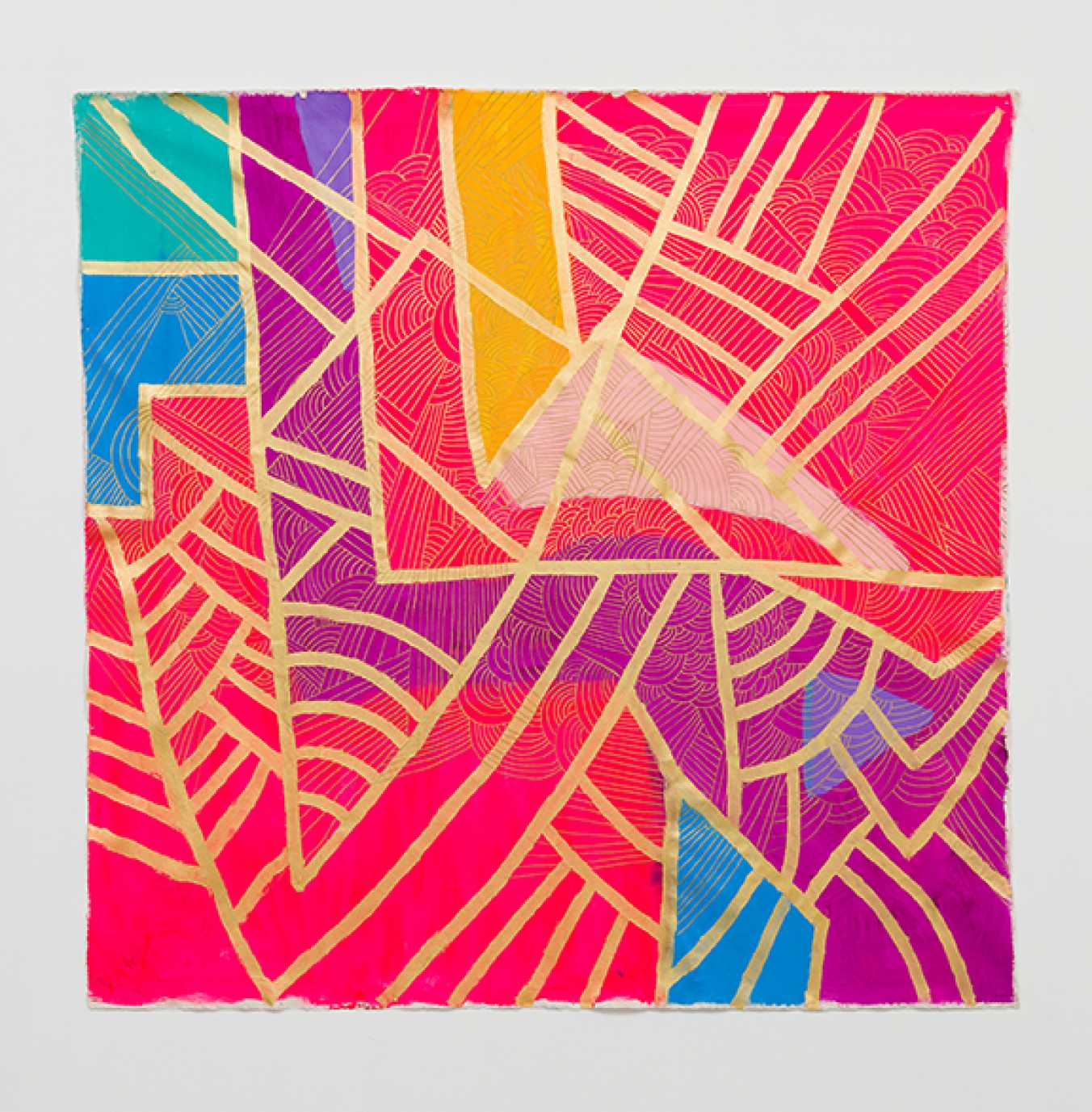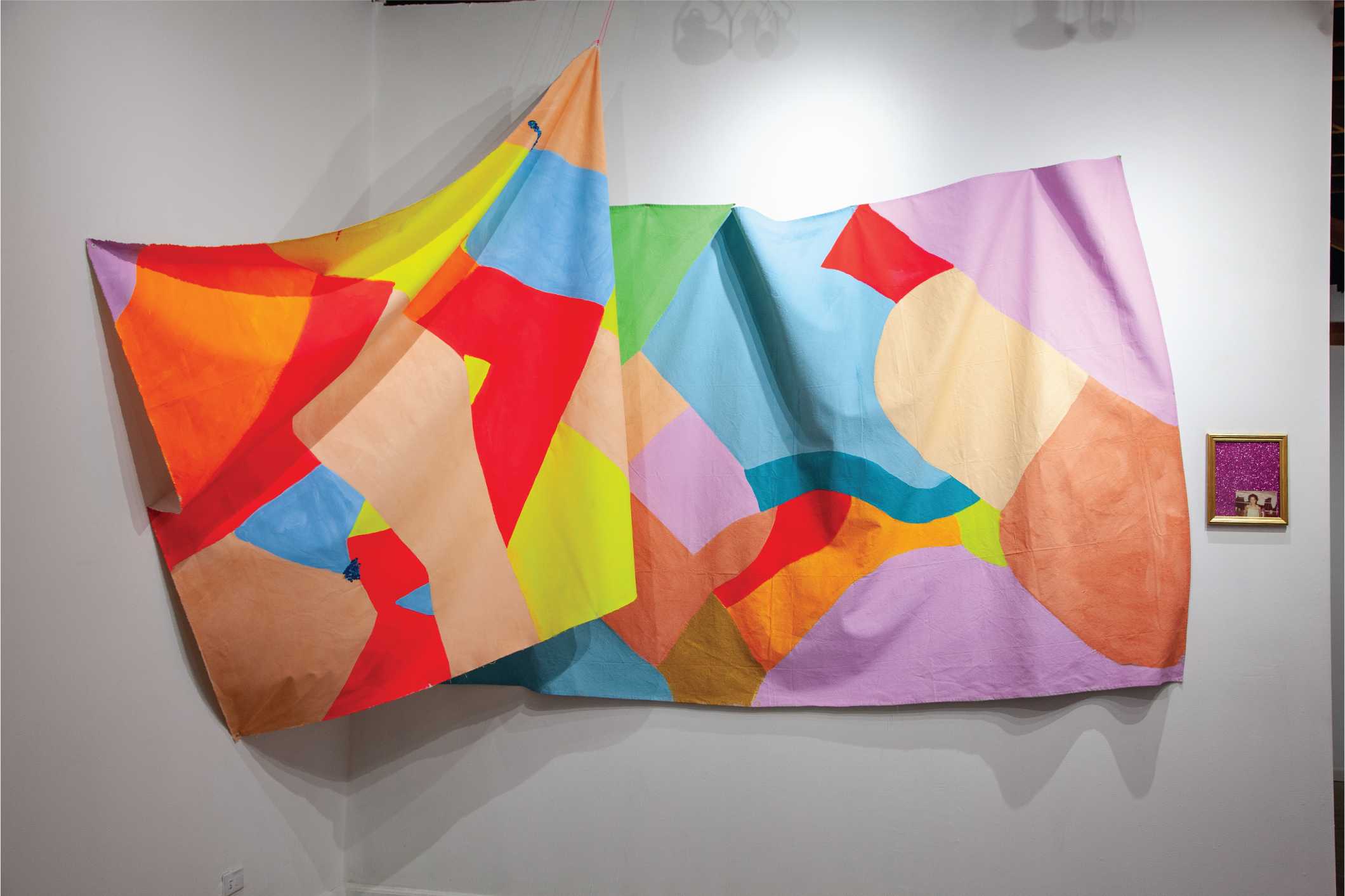 Thursday, October 17, 2019 - 4:30 pm to 5:30 pm
Black Ocean Atlantic Ocean – Sound and Song by Adee Roberson of Tropic Green and Jade Ariana of Eternity Bath
Clayes Wing in New Media Room
Brave New Worlds:
Explorations of Space
Sponsors:
This exhibition is organized with generous support from Susan Goodman & Rodney Lubeznik, David Knaus, and Donna MacMillan.
Additional support is provided by Clinton Hill/Allen Tran Foundation, Geoffrey De Sousa & José Manuel Alorda, and Tom Minder.
Funding is also provided by William G. Butler, Brigitte & Henning Freybe and Ellen Donaldson.
Exhibition Season Sponsors: David Kaplan & Glenn Ostergaard, Dorothy C. Meyerman, and the Herman & Faye Sarkowsky Charitable Foundation.
Installation photography by Lance Gerber