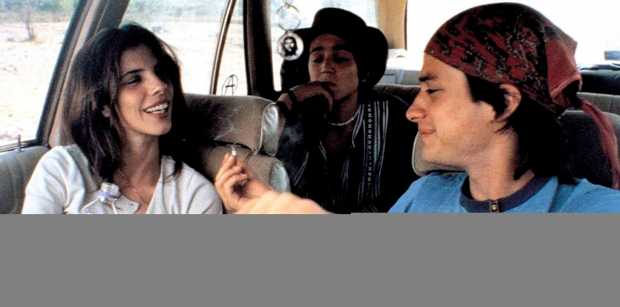 Summer Film Series
Cine Mexicano
Celebrating Mexican cinema with influential films
that express the country's art and culture.
---
Y tu mamá también
(And Your Mom Too)
Director: Alfonso Cuarón
Starring: Maribel Verdú, Gael García Bernal, Diego Luna
2001, R, 1h 46m
Rated R for strong sexual content involving teens, drug use and language
The lives of Julio and Tenoch are ruled by raging hormones, intense friendships and a headlong rush into adulthood. Over the course of a summer, the two best friends live out a carefree cross-country escapade with a gorgeous older woman, while also finding a connection with themselves, each other and the world around them.
---
Las vidas de Julio y de Tenoch están dominadas por hormonas rabiosas, amistades intensas y una presurosa carrera hacia la adultez. Durante el transcurso de un verano, los dos mejores amigos viven una aventura desenfrenada en un recorrido por el país con una hermosa mujer mayor, y al mismo tiempo descubren una conexión en su interior, entre ellos y con el mundo a su alrededor.
All films are FREE and in Spanish with English subtitles.
---
Summer Film Series
No current or upcoming events at Annenberg Theater.