A Designer's Universe: A Talk and Walk Through the Alexander Girard Exhibition with Brooke Hodge and Paul Makovsky
<

All Events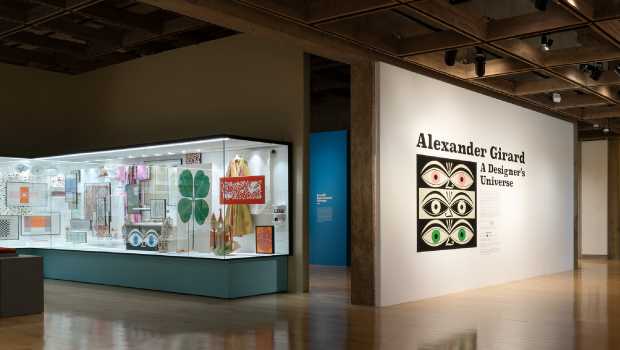 Marvin Lecture Series
Celebrating Alexander Girard:
The Marvin Conversation Series
Celebrating Alexander Girard: The Marvin Conversation Series at Palm Springs Art Museum will explore and extol Girard from myriad perspectives—from a tour of the exhibition with the museum's Director of Architecture and Design to conversations about Girard's work in design, architecture, textiles, and interiors as well as his fascinating collections and collaborations. There will be a series of eight talks/conversations going on in the Lecture Hall at the museum during the week of February 17-21.
---
A Designer's Universe:
A Talk and Walk Through the Alexander Girard Exhibition
with Brooke Hodge and Paul Makovsky
Get the behind-the-scenes perspective about how this exhibition came together with Brooke Hodge, Director of Design and Architecture, along with points of reverence from Paul Makovsky, editor of Contract and a devotee of Girard.
---


is lead sponsor of Alexander Girard: A Designer's Universe.