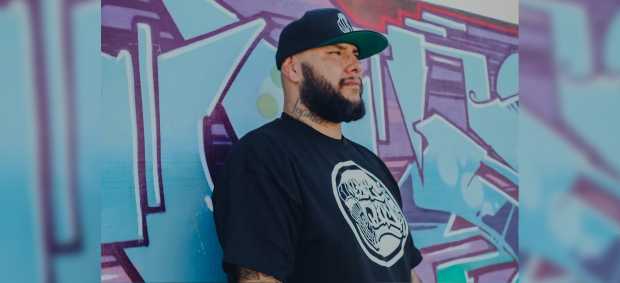 Calling all artists!
Join us for Open Black Book Night with Pete Salcido from art supply shop, Flat Black.
Bring your black book or your sketch pad for a night of free sketching and meet artists from across the desert—all art styles welcome.
Flat Black was created by Pete Salcido in 2015 as an urban art supply store for artists to easily purchase their supplies. Soon after, it grew into a gallery space with a mission to showcase artwork from emerging street artists within the Coachella Valley and beyond.
Special guest appearances by artist Ryan Campbell and music by RowLow.
Rowland Akinduro aka DJ RowLow is a multi-talented Austrian-born Coachella Valley-raised DJ RowLow has tapped into many forms of art over a decade, taking the music scene to a new level with his unique brand of futuristic rap/hip hop and electronic music. He is also an accomplished actor under his real name Rowland Akinduro. You can keep up with him at iRowLow.com.
Ryan Campbell is an accomplished painter and muralist. His technical skills for painting are rooted in his time spent within the graffiti culture of the 1990s and early 2000s creating murals around Southern California. His practice investigates geometric abstraction, minimalism, and hard-edge painting. The artist's on-going Line Segments explores groupings of hard-edged layered bands of applied paint that intertwine in abstract and geometric patterns, creating varying experiences with depth, space, shadow, and color. For more information on Ryan and his artwork check out his website.
Learn more about Free Thursday Nights
---