Nickerson-Rossi Dance's 10th Anniversary Performance
<

All Events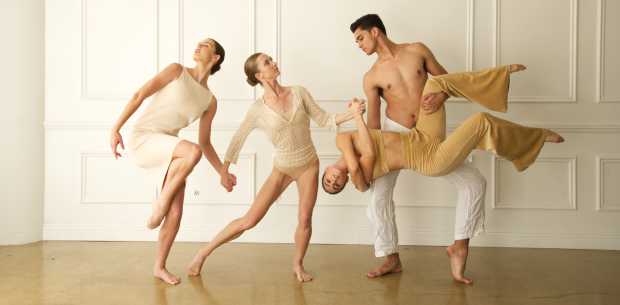 Nickerson-Rossi Dance is back at the Annenberg Theater to celebrate its 10th Year of producing professional dance in Palm Springs!
6:00 - 6:45 p.m.: Reception
7:00 - 8:30 p.m.: Performance
---
Formally commissioned by the Museum Arts Council (MAC) at the Palm Springs Art Museum initiated by Terri Ketover in 2012, Nickerson-Rossi Dance has since then rooted itself in the Coachella Valley by producing the Palm Springs International Dance Festival (since 2016), directing the Palm Springs Dance Academy (est. 2020), and providing educational programming valley wide for all elementary and middle schools within Palm Springs Unified School District and select schools within Desert Sands Unified (2022).
In this evening of concert dance, Nickerson-Rossi pays homage to the classics of modern dance, the innovations of contemporary movement, and to the city of Palm Springs!
Featuring works from his company repertoire dating back to 2012, the show will include uniquely crafted dance works from his collaborations with Palm Springs organizations: Sunnylands, Modernism Week, Michael Childers' One Night Only, and Eisenhower Lucy Curci Cancer Center.
Plus, guest choreographer Dante Puleio, current Artistic Director of the historic Limón Dance Company in New York City, and Michael Nickerson-Rossi's adored mentor, Lori Bryhni, former President of the California Dance Educators Association, will be setting original works on Nickerson-Rossi Dance Company.
Additionally, a hand-selected group of students from Palm Springs Dance Academy's pre-professional teen program will also be integrated into these guest works with the professional dancers of Nickerson-Rossi Dance.
Nickerson-Rossi is on a mission to bring high-caliber dance programming to the Coachella Valley and make the city of Palm Springs known as a mecca for dancers, choreographers, and enthusiasts alike.