Deborah Lubera Kawsky: Those Who Live in Glass Houses... Rediscovering Alexander Girard's Architecture
<

All Events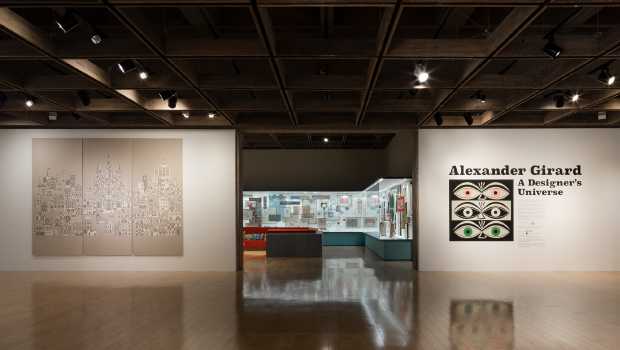 Celebrating Alexander Girard:
The Marvin Conversation Series
Celebrating Alexander Girard: The Marvin Conversation Series at Palm Springs Art Museum will explore and extol Girard from myriad perspectives—from a tour of the exhibition with the museum's Director of Architecture and Design to conversations about Girard's work in design, architecture, textiles, and interiors as well as his fascinating collections and collaborations. There will be a series of eight talks/conversations going on in the Lecture Hall at the museum during the week of February 17-21.
---
Deborah Lubera Kawsky:
Those Who Live in Glass Houses... Rediscovering Alexander Girard's Architecture
Kawsky's book, Alexander Girard, Architect: Creating Midcentury Modern Masterpieces, published by Wayne State University Press in 2018, is the first study of Girard's architecture and of his midcentury projects in Detroit.
---


is lead sponsor of Alexander Girard: A Designer's Universe.