POSTPONED | Daryl Davis' "Accidental Courtesy" honoring Tim Jochen, M.D. and Lee Erwin
<

All Events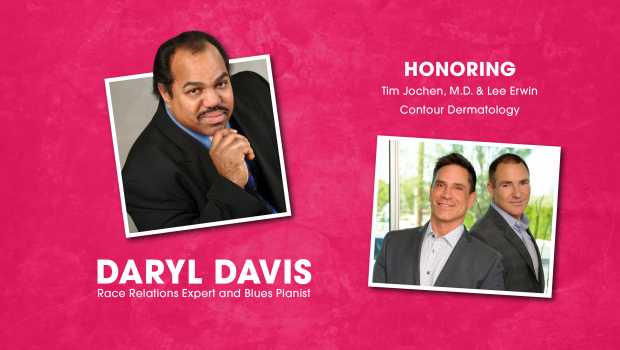 ---
In response to evolving Coronavirus (COVID-19) health concerns, Palm Springs Art Museum is postponing and rescheduling events, classes, and lectures through the end of March.
---
Daryl Davis is a blues musician with an interesting hobby. For the past 30 years, Davis has spent time befriending members of the Ku Klux Klan. He says once the friendship blossoms, Klansmen realize that their hate may be misguided. Since Davis started talking with these members, 200 Klansmen have given up their robes. Davis collects the robes and keeps them in his home as a reminder of the dent he has made in racism by simply sitting down and having dinner with people. His outreach has earned him the MLK Award, the Washington Ethical Society Bridge Award and is featured in the PBS documentary Accidental Courtesy.
Enjoy the show while honoring Tim Jochen, M.D. and Lee Erwin, this year's recipients of the JFS Humanitarian Award!
These extraordinary men have generously contributed to our community as both philanthropists and business visionaries. Since 2001, Contour Dermatology has been a vital part of the Coachella Valley. Lee Erwin currently serves as the Secretary of the JFS Board of Directors.
Join us for an evening of inspiration and fabulous music at Palm Springs Art Museum.