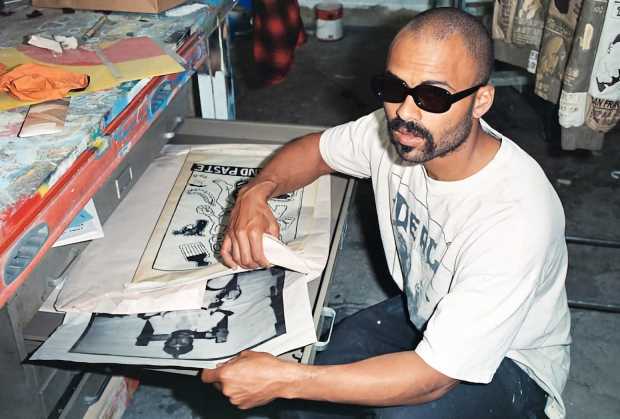 Join us for a talk with Los Angeles-based artist Devin Reynolds—one of two artists participating in our new Outburst Projects residency program—as we delve into his career and process, as well as the specific works he created for his exhibition at Palm Springs Art Museum.
After studying to be an architect, Reynolds found a path into painting through his work as a sign painter and graffiti writer. His paintings typically draw from the fabric of American urban life.
For his project at our museum, he painted on distressed facades, employing salvaged materials, discarded film and television sets, and occasional new construction. The installation highlights the idea of the urban wall as a kind of canvas for both self-expression and chance aesthetics.
---
OUTBURST
Outburst Projects are small-format exhibitions that artists create following a month-long artist residency at Palm Springs Art Museum. The program is designed to support creative exploration, allowing artists to experiment with new bodies of work.
Be sure to view both of our current Outburst exhibitions:
---