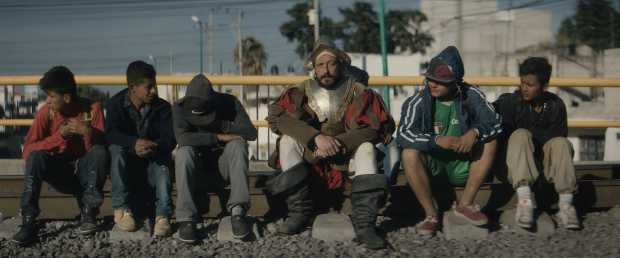 Summer Film Series
Cine Mexicano
Celebrating Mexican cinema with influential films
that express the country's art and culture.
---
499
Director: Rodrigo Reyes
Starring: Eduardo San Juan, Eduardo San Juan Breña
2020, NR, 1h 27m
Upon the 500-year anniversary of the Spanish Conquest, a ghostly Conquistador arrives in modern Mexico. He journeys toward the capital along the epic route of Spanish Conquistador Hernán Cortés, from the coast of Veracruz to the Aztec capital of Tenochtitlan, now Mexico City. Through his gaze, events from the past are remembered alongside the testimonies of real people who are the survivors of contemporary violence, the failed war on drugs, and the victims of the current humanitarian crisis in the country. History and the present begin to merge, giving a nightmarish reflection on the enduring legacy of colonialism in our world today.
---
Al cumplirse el aniversario de los 500 años de la conquista española, un conquistador espectral llega al México moderno. Emprende un viaje hacia la capital siguiendo la ruta épica del conquistador español Hernán Cortés, desde la costa de Veracruz hasta la capital azteca de Tenochtitlán, ahora Ciudad de México. A través de su mirada, se invocan acontecimientos del pasado al escuchar los testimonios de personas reales que son sobrevivientes de la violencia contemporánea, la fallida guerra contra las drogas y las víctimas de la crisis humanitaria actual en el país. La historia y el presente comienzan a entrelazarse, ofreciendo así una una reflexión espeluznante del legado que ha dejado el colonialismo en nuestro mundo hoy en día.
---
Summer Film Series
No current or upcoming events at Annenberg Theater.