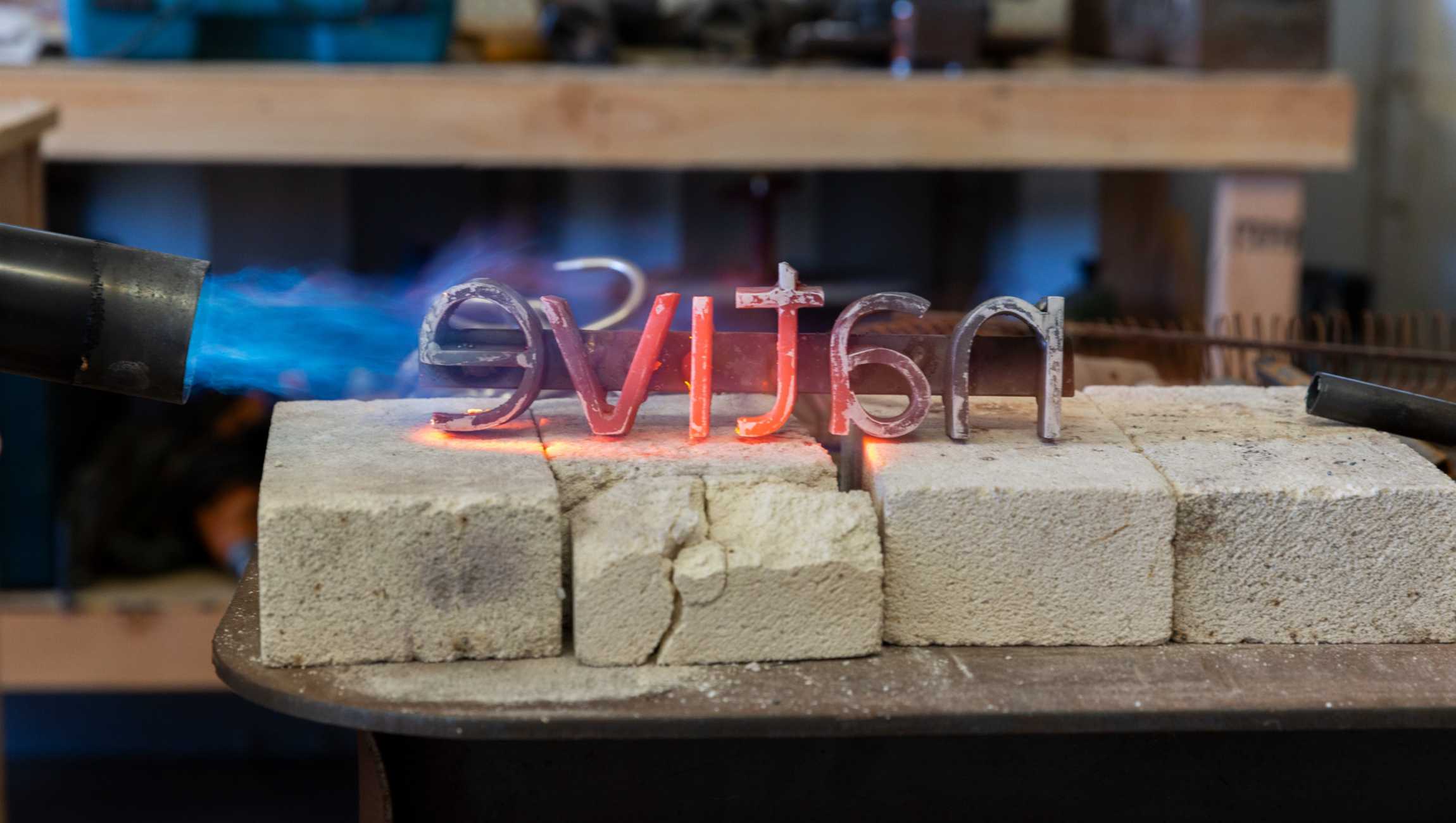 Watch an Interview with Gerald Clarke
Gerald Clarke: Falling Rock is the first mid-career survey of contemporary Native American artist Gerald Clarke. A member of the Cahuilla Band of Indians, Clarke utilizes wit and humor to expose historical and present-day injustices found in critical social, economic, and environmental issues facing our world.
Clarke is an artist, cowboy, university professor, tribal leader, and Indian (the artist's preferred identity). He lives with his wife and two daughters on their ancestral land near Anza, California where he raises cattle as his father, grandfather, and other Cahuilla Indians have done since the Spanish Colonial period. Combining various media in his sculptures, paintings, and installations, Clarke derives artistic inspiration from his homeland's cultural heritage and its desert and mountain environment, expressing traditional ideas in surprising and contemporary forms. His diverse artistic output resonates with histories of assemblage, pop, conceptual, and politically engaged art produced by both Native and non-native artists.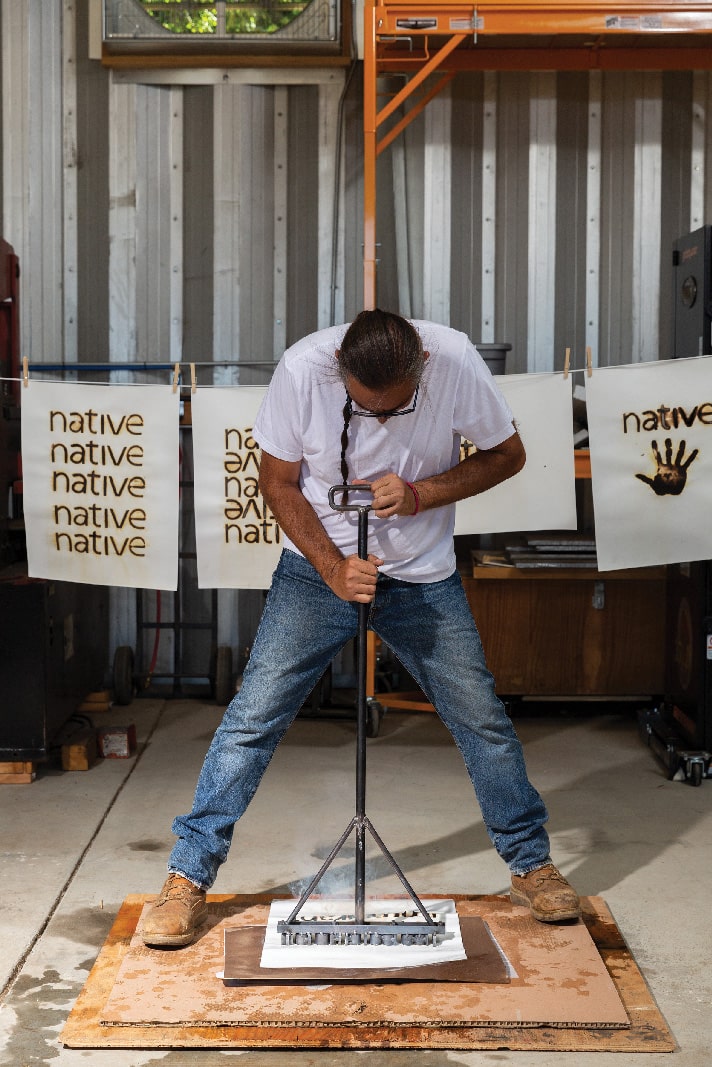 Gerald Clarke in his Anza studio branding works on paper, July 2019,
photo by Ian Byers-Gamber.
Gerald Clarke: Falling Rock will feature approximately 80 works in a range of media drawn from private and public collections. It will be accompanied by a major catalogue co-published by the Palm Springs Art Museum and Hirmer Verlag, and will include texts by Gerald Clarke (Artist), Christine Giles (Curator), and other writers and scholars.
---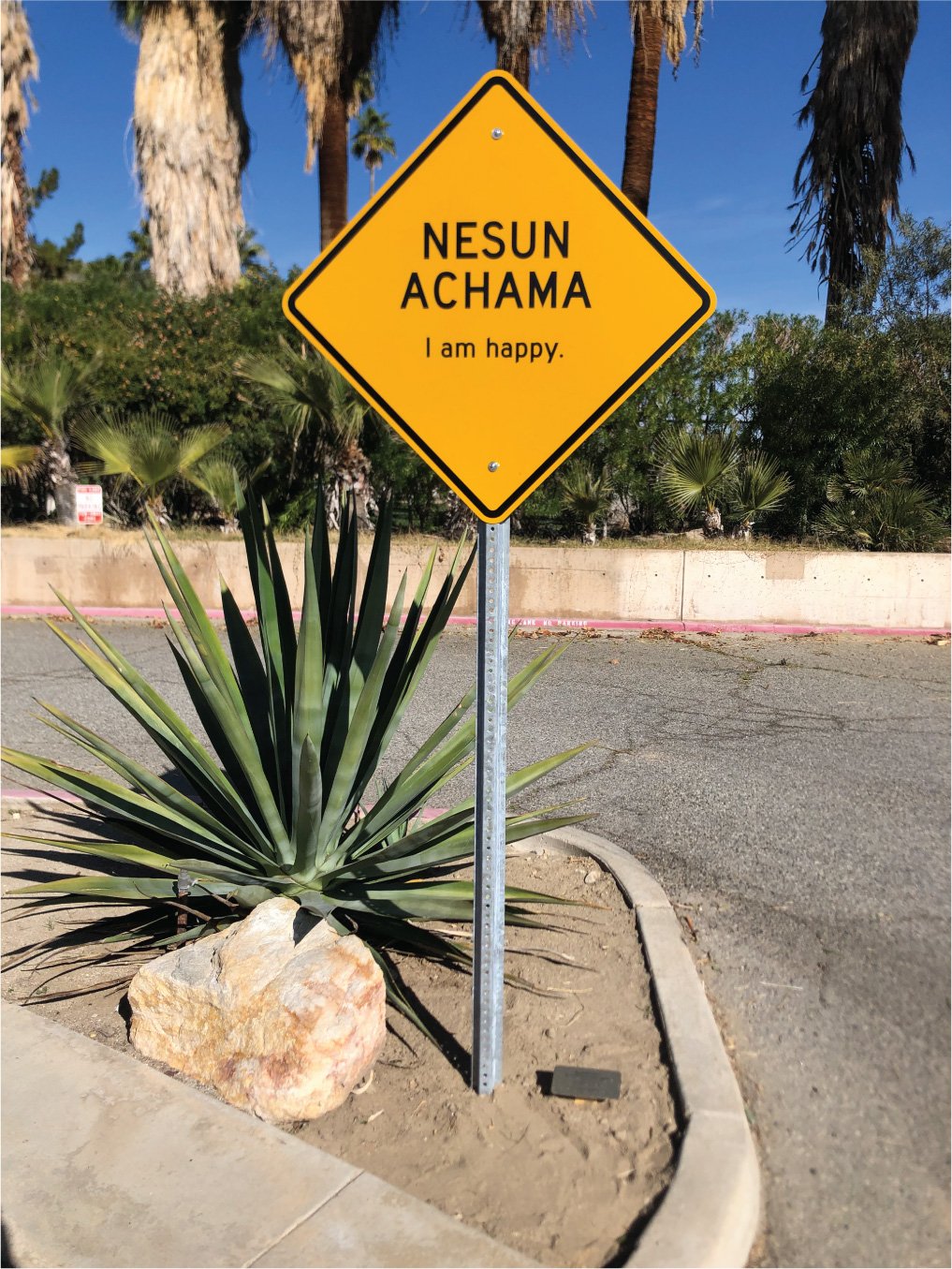 Nesun ˋAchaˋma / I Am Happy, 2001 / 19, text in Cahuilla and English,
enamel paint on metal, 30 × 30 inches. Photograph by Scott Slaven.
In 2001, Gerald Clarke created his first series of road signs and mounted them along the main road of the Cahuilla Indian Reservation near Anza, California where he lives. He subsequently created a new road signs series for this exhibition and was also engaged by the City of Palm Springs Public Arts Commission to create an additional 13 at locations throughout the city.
Find out more about Gerald Clarke in Palm Springs Life's recent profile:
This exhibition is organized by Christine Giles, Curator.
Generous support is provided by the Herman & Faye Sarkowsky Charitable Foundation, Edeltraud McCarthy, Roswitha Kima Smale, the Cahuilla Band of Indians, and the San Manuel Band of Mission Indians.
Additional funding is provided by Ellen Donaldson and The Sam & Diane Stewart Family Foundation.
Exhibition Season Sponsors: David Kaplan & Glenn Ostergaard, Brautigam-Kaplan Foundation; the Herman & Faye Sarkowsky Charitable Foundation; the Mary Ingebrand-Pohlad Foundation; and Yvonne & Steve Maloney.