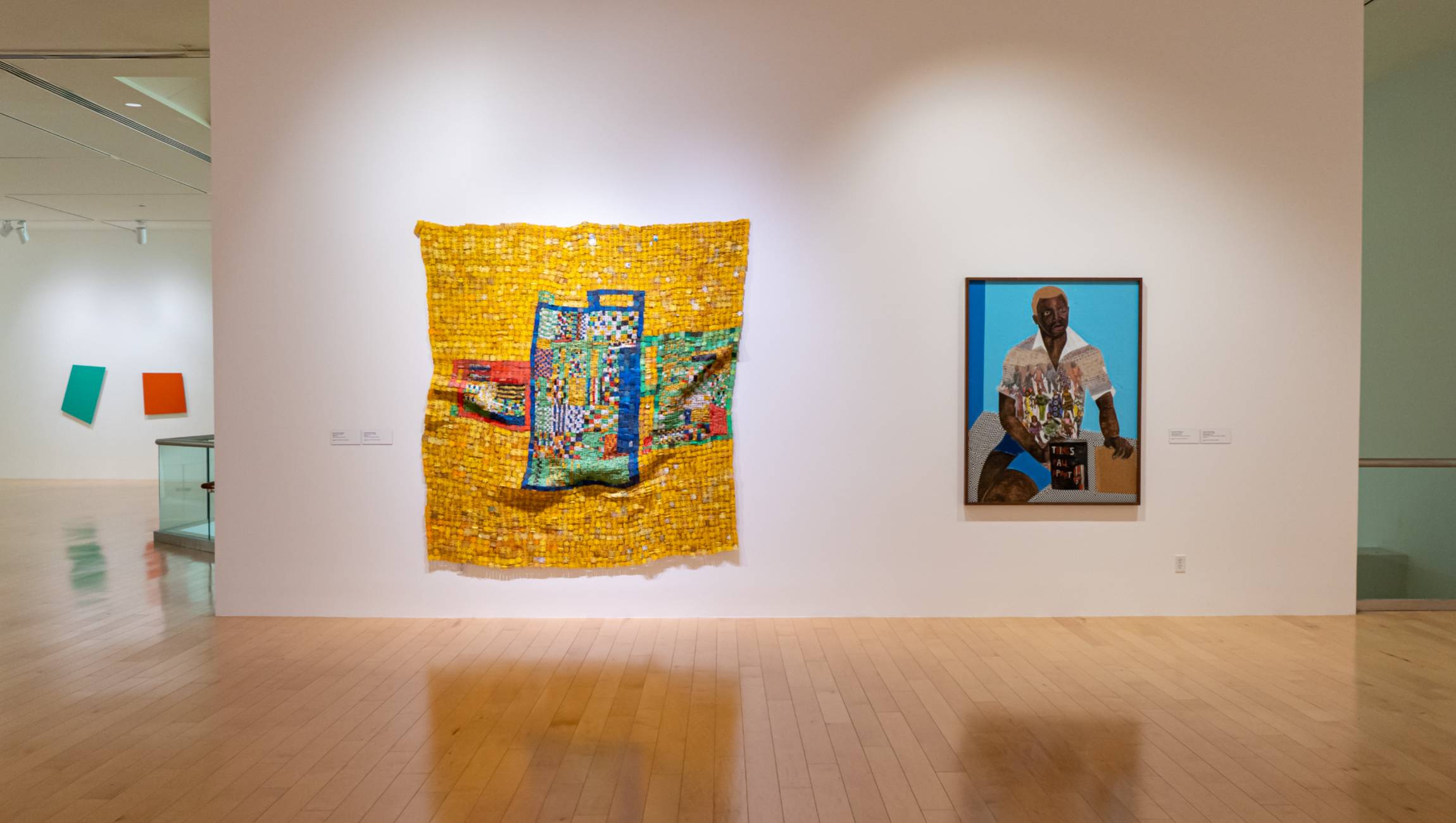 This gallery features contemporary work by artists born and raised in Africa, which still serves as home to many of them at least part of the time. Some have studied or lived abroad and returned to Africa to participate in the vital artistic community at home while maintaining their connections with the international art world.
As one such artist, Serge Attukwei Clottey, stated, "I don't limit myself to being just a Ghanaian artist, doing Ghanaian art. I'm an artist in Ghana, doing work as an artist from different parts of the world. When I came back to Ghana, I began to approach my work in a very global sense." Through their preference for portraiture, several of these artists attempt to make connections between Africans at home and those in the diaspora.
For Amoaka Boafo, his work is always about "documenting, celebrating, and finding new ways to approach blackness." Overall, these works suggest the extraordinary level of talent found in the contemporary African art scene.
Special thanks to Graeme Flegenheimer, curatorial advisor for the installation.
We would also like to thank the lenders to the exhibition including Susan Hancock, Roberts Projects, Stefan Simchowitz, IIiya Fridman, and Private Collection.
This season's exhibitions are sponsored by the Herman & Faye Sarkowsky Charitable Foundation and Yvonne & Steve (in memoriam) Maloney.