Where

Main Museum

When

July 20, 2019

– December 5, 2019
Where

Main Museum

When

July 20, 2019

– December 5, 2019
This selection of works from the museum's collection illustrates inventive practices in print and photography across decades and borders that arose from the original Bauhaus and its later American counterpart.
One hundred years ago architect Walter Gropius founded the Staatliches Bauhaus in Weimar, Germany. With a vision to challenge academic traditions of Western art, Gropius united the teaching of fine art and craft—eliminating the distinction between artist and artisan. The school lasted from 1919 to 1933, when its closure was enforced by Nazi Germany.
With rising pressures from the Third Reich, prominent Bauhaus figures, including Gropius, Laszlo Moholy-Nagy, and Josef Albers, immigrated to the United States where their practices and teachings in modernism flourished. In 1937, Moholy-Nagy established the American descendent of the school, the New Bauhaus in Chicago, known today as the IIT Institute of Design. In celebration of the original school's centennial, this installation surveys the innovative methods championed by Bauhaus masters and students and their lasting influences throughout the century.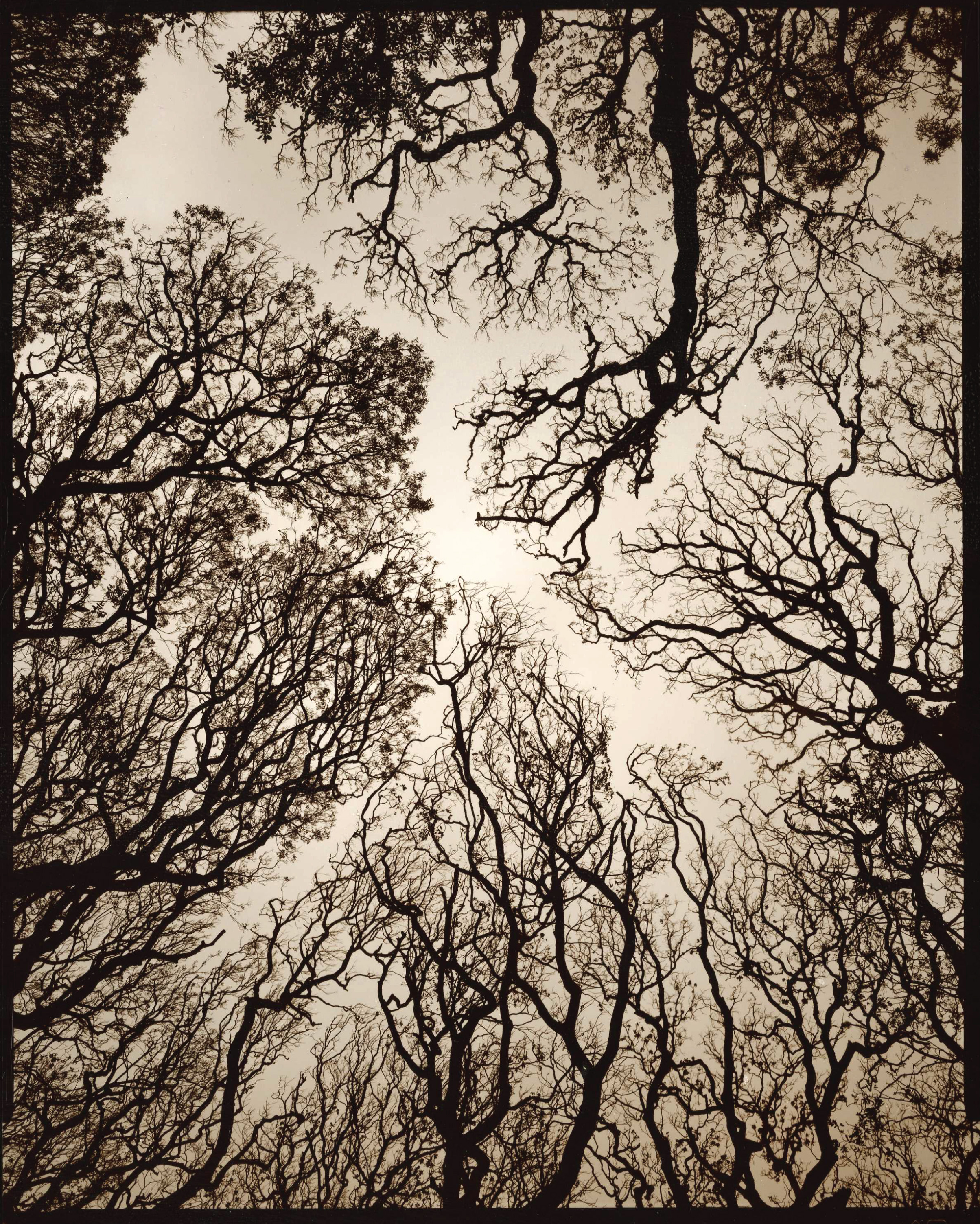 Linda Connor, O'hia, Hawaii , 1997,
gelatin silver on printing-out paper, gift of David Knaus
Synthesizing architecture, art, and design, the Bauhaus pushed a social agenda that sought to make art more accessible through diverse methods of artistic reproduction. Printmaking and photography, featured prominently here, are especially important media in the American legacy of Bauhaus. Although photography was not formally taught at the Bauhaus in Germany, Moholy-Nagy was a proponent of New Vision photography, which captured images from abstract and disorienting perspectives. Upon establishing New Bauhaus, Moholy-Nagy officially incorporated photography into the school's curriculum. Influences of New Vision experimentation can be seen from figures of the school's later iteration as the ITT Institute of Design, such as Linda Connor and Aaron Siskind.
This installation features gifts from Dr. and Mrs. J. Patrick Kennedy, David Knaus, the Estate of Lura Newhouse, Dorothy J. & Benjamin B. Smith, and Don Woodford.
From the Permanent Collection: Bauhaus at 100 Years is organized by Iman Salty, Curatorial Assistant.
Image credit:
Banner: Aaron Siskind, Feet 102, 1957, gelatin silver print, 75th Anniversary gift of Don Woodford.