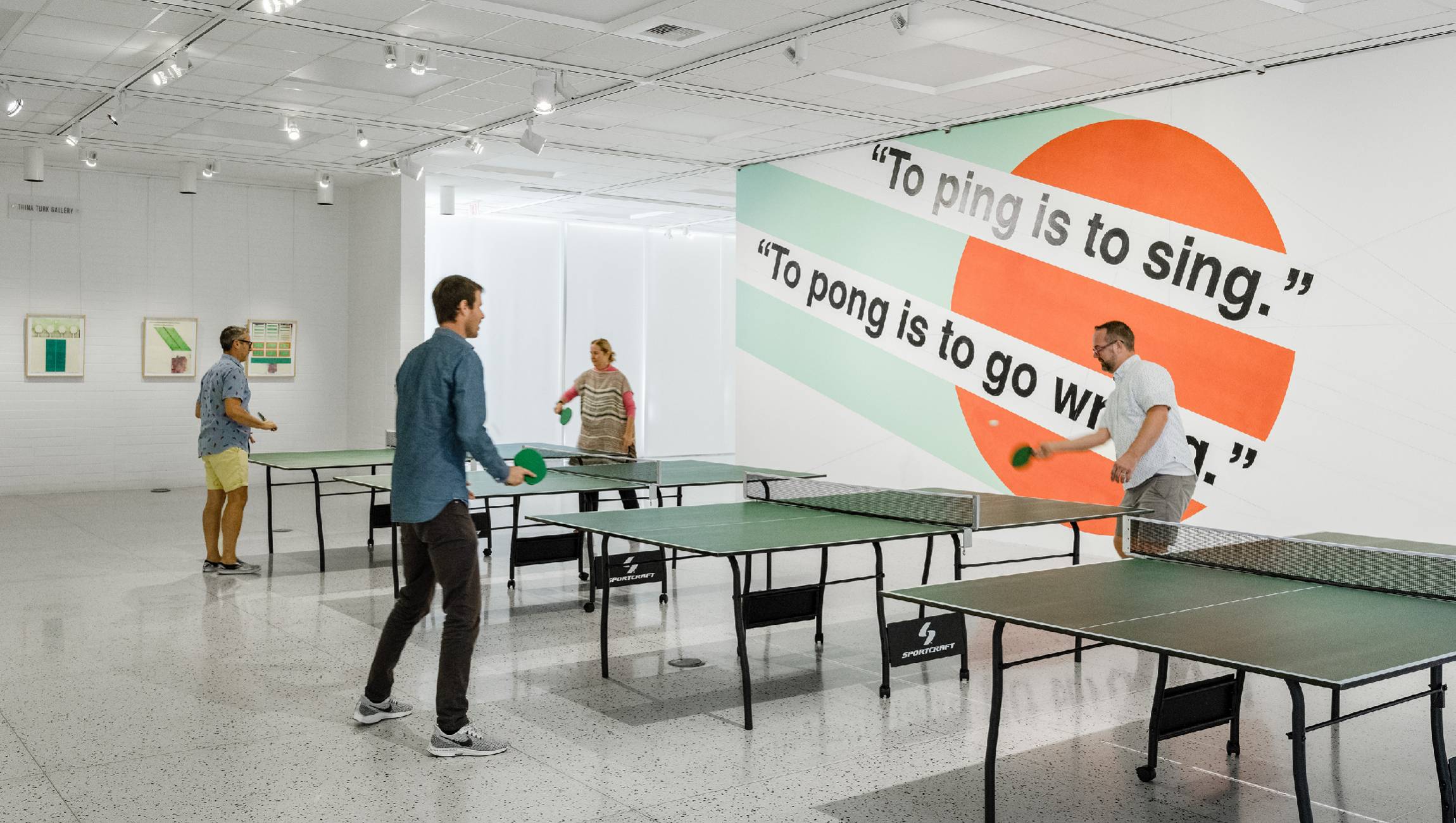 Barbara Stauffacher Solomon (b. 1928) is a renowned San Francisco-based graphic and landscape designer best known for her 1966 supergraphics at The Sea Ranch in Northern California. Solomon's iconic style of mixing Swiss Modernism with West Coast Pop pioneered a fresh, new look that came to be called California Cool and is recognized as a seminal moment in the history of graphic design.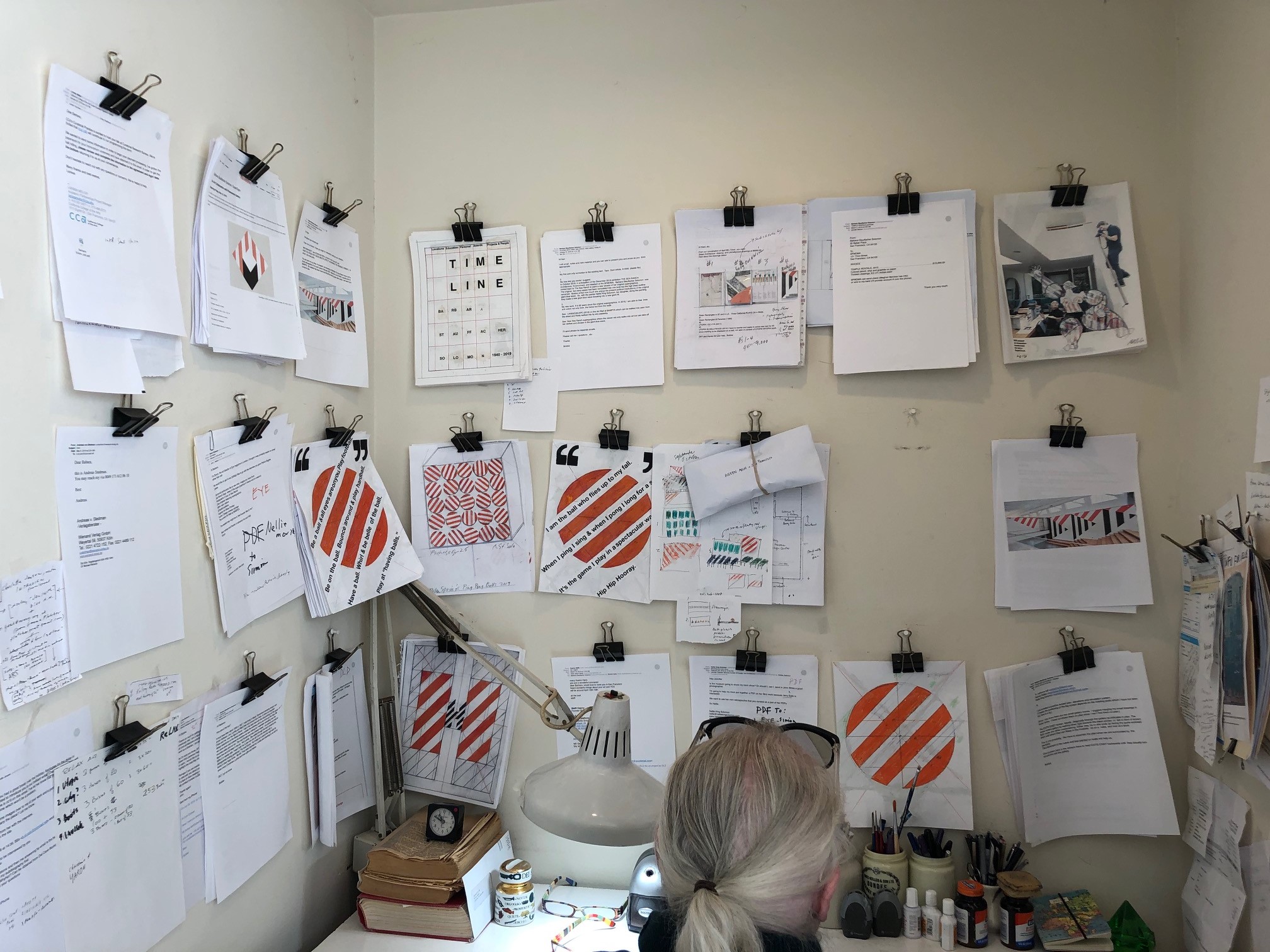 Barbara Stauffacher Solomon working
In 1990, SFMOMA mounted an exhibition of Solomon's Ping Pong Table paintings. The paintings are the same size as actual ping pong tables. Her intent was to use the ping pong table's green rectangle to evoke the green rectangles of parks, gardens, public squares, and parking lots, a theme she explored in her 1998 book Green Architecture and the Agrarian Garden. Elements of the SFMOMA exhibition are recreated at the A+D Center: paintings paired ping pong tables that can be used by visitors.
Breaking all the Rules references architecture, landscape architecture, and graphic design. The exhibition features a new interior super graphic designed by Solomon that was hand-painted by a sign painter; a Ping Pong Pavilion; and an extensive selection of Solomon's drawings from the 1980s to the present.
Watch McCann Sign Company paint this interior Supergraphic newly designed by Barbara Stauffacher Solomon.
This exhibition is organized by Brooke Hodge, Director of Architecture and Design.
Generous support is provided by Roswitha Kima Smale and L.J. Cella.
Additional funding is provided by Jim Gaudineer & Tony Padilla, and Donna J. MacMillan.
Exhibition Season Sponsors: David Kaplan & Glenn Ostergaard, Brautigam-Kaplan Foundation, the Herman & Faye Sarkowsky Charitable Foundation, the Mary Ingebrand-Pohlad Foundation, and Yvonne & Steve Maloney.