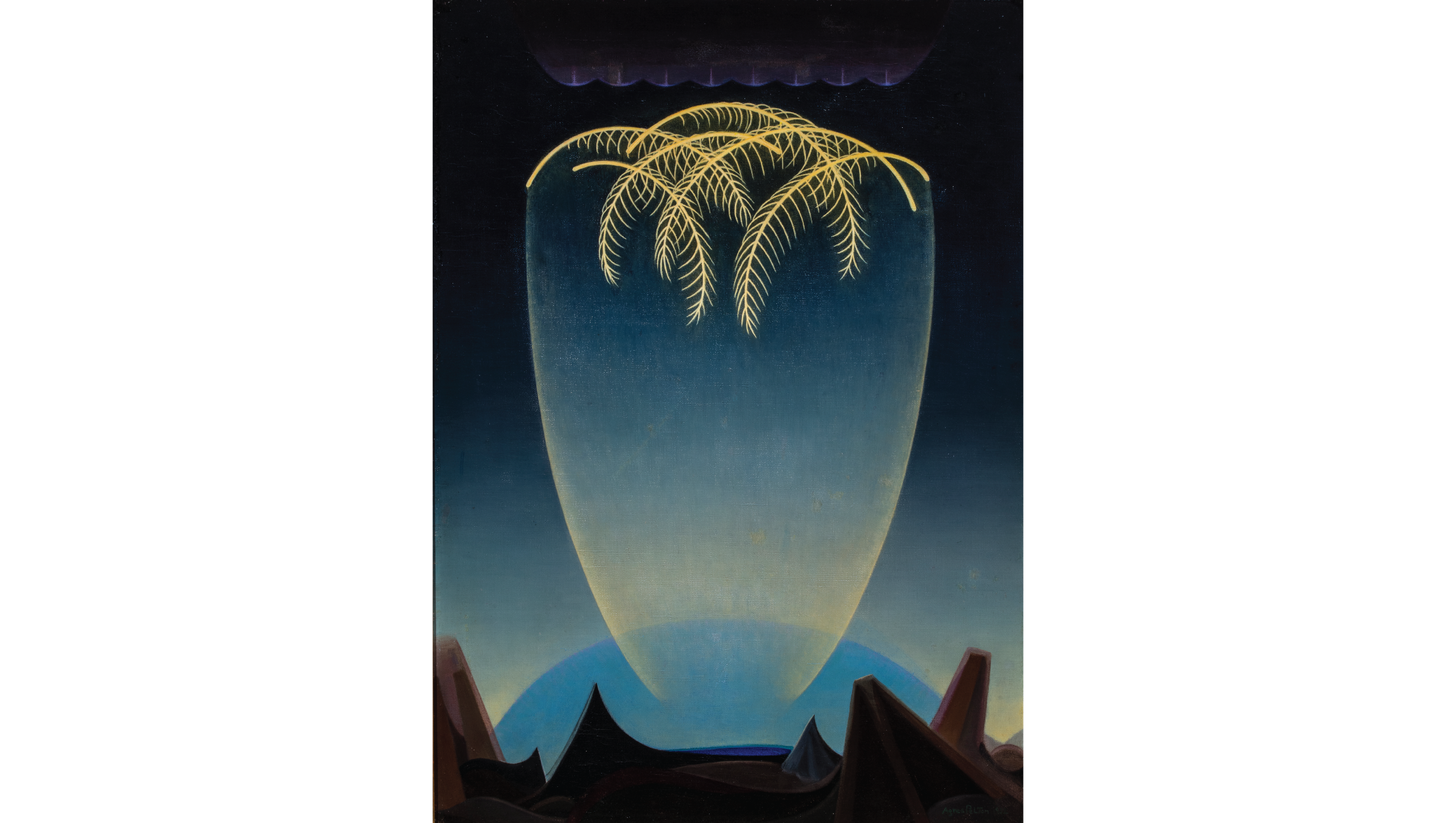 The first major exhibition of the under-recognized American modernist painter who worked in Cathedral City since the exhibition at Palm Springs Desert Museum in 1995. Although she painted conventional landscapes and portraits, Pelton (1881–1961) is most celebrated for her abstract compositions that reflect her interest in esoteric subjects and occult philosophies, including numerology and Agni Yoga with its principal focus on fire as a guiding force.
This exhibition was organized by Phoenix Art Museum and curated by Gilbert Vicario, The Selig Family Chief Curator. The Palm Springs presentation is organized by Rochelle Steiner, Chief Curator & Director of Public Programs and Education. Lead support is provided by the Mary Ingebrand-Pohlad Foundation and Pamela & James Muzzy. Generous support is provided by Vicki & Bill Hood and Yvonne & Steve Maloney. Additional Support is provided by Nora & Guy Barron and The Sam and Diane Stewart Family Foundation.
Agnes Pelton, Messengers, 1932. Oil on canvas. Collection of Phoenix Art Museum; Gift of The Melody S. Robidoux Foundation, 2014.39.