POSTPONED | Coachella Valley Symphony: It's a Schuur Thing!
<

All Events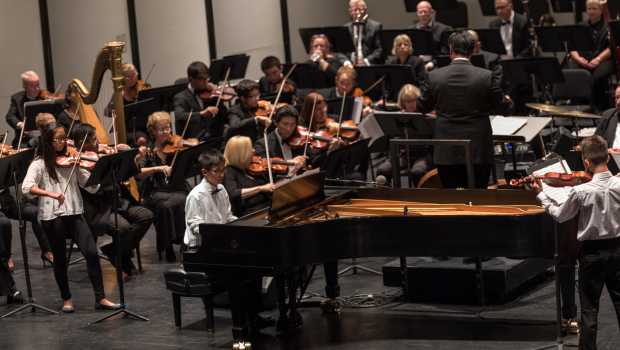 ---
In response to evolving Coronavirus (COVID-19) health concerns, Palm Springs Art Museum is postponing and rescheduling events, classes, and lectures through the end of March.
---
Coachella Valley Symphony
Concert No. 4: It's a Schuur Thing!
The Coachella Valley Symphony will be joined for a special performance by Grammy® Award-winning vocalist in contemporary jazz, Diane Schuur. Ms. Schuur, nicknamed "Deedles", has released over 20 albums, and has extended her jazz repertoire to include essences of Latin, gospel, pop, and country music.
The Symphony will also perform Leonard Bernstein's Overture to Candide, Richard Wagner's Overture to Rienzi, themes from the 1942 film Casablanca, and music from the television series Hawaii Five-0.
* Patrons that purchase one ticket to each concert (i.e. a season) will receive a $10 discount for each ticket, i.e. a $40 discount on all four. Four (4) tickets, one for each concert, must be purchased to receive the discount.