See and Do

Arts education programs in the early grades provide essential first steps for students as they develop the ability to communicate thoughts, feelings, and understanding concerning the world around them. Involvement in the arts is associated with gains in math, reading, cognitive ability, critical thinking and verbal skills, as well as improved motivation, concentration, confidence, and participation in teamwork.
Powerful experiences with the visual arts can be transformational for at-risk students, and may be especially helpful to students who are not doing well in the classroom.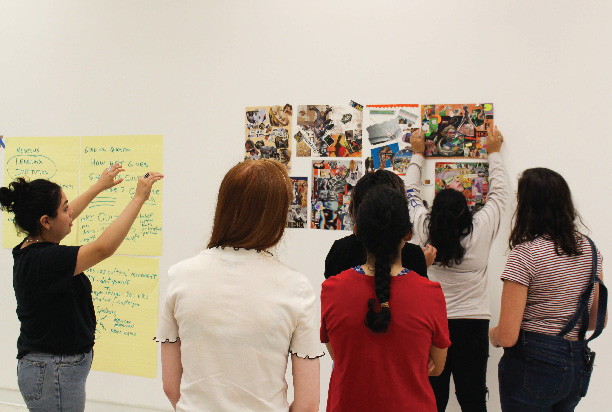 Since 2009 Palm Springs Art Museum has been working with third grade students; we have focused on this age group because these children are generally at a stage when they start to explore ideas and creativity as well as express themselves individually. Third grade students have also already learned to read and write, and are beginning to develop more refined social skills.
In 2020, Palm Springs Art Museum launched its new remote learning program, See and Do.
The program expands upon the weekly Activities developed by the museum's curatorial and education staff that are based on art works in the museum's collection.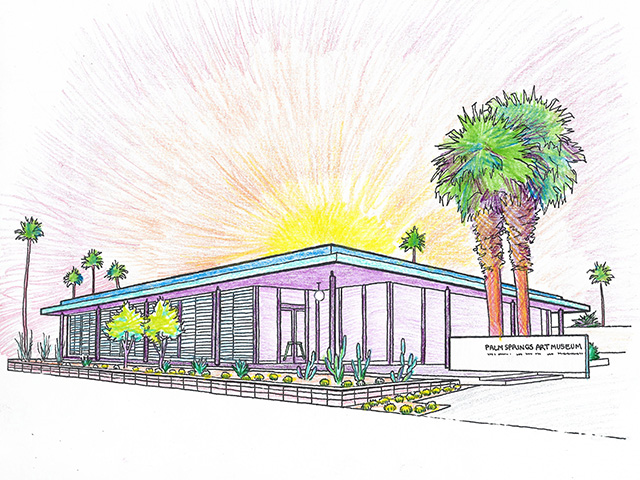 Eight lessons are being offered to students in the third, as well as fourth and fifth grades, in Palm Springs Unified School District. They are structured as a series of two-part lessons: part one imparting background information about an art work from collection, and part two comprising of a hands-on activity related to that same art work.
Topics include Themes such as Still Life, Materials such as Collage, Observation Skills, and Museum architecture. Multi-page workbooks are distributed to participating schools, and teachers are supported with guides for teaching from PSAM Art Educators.