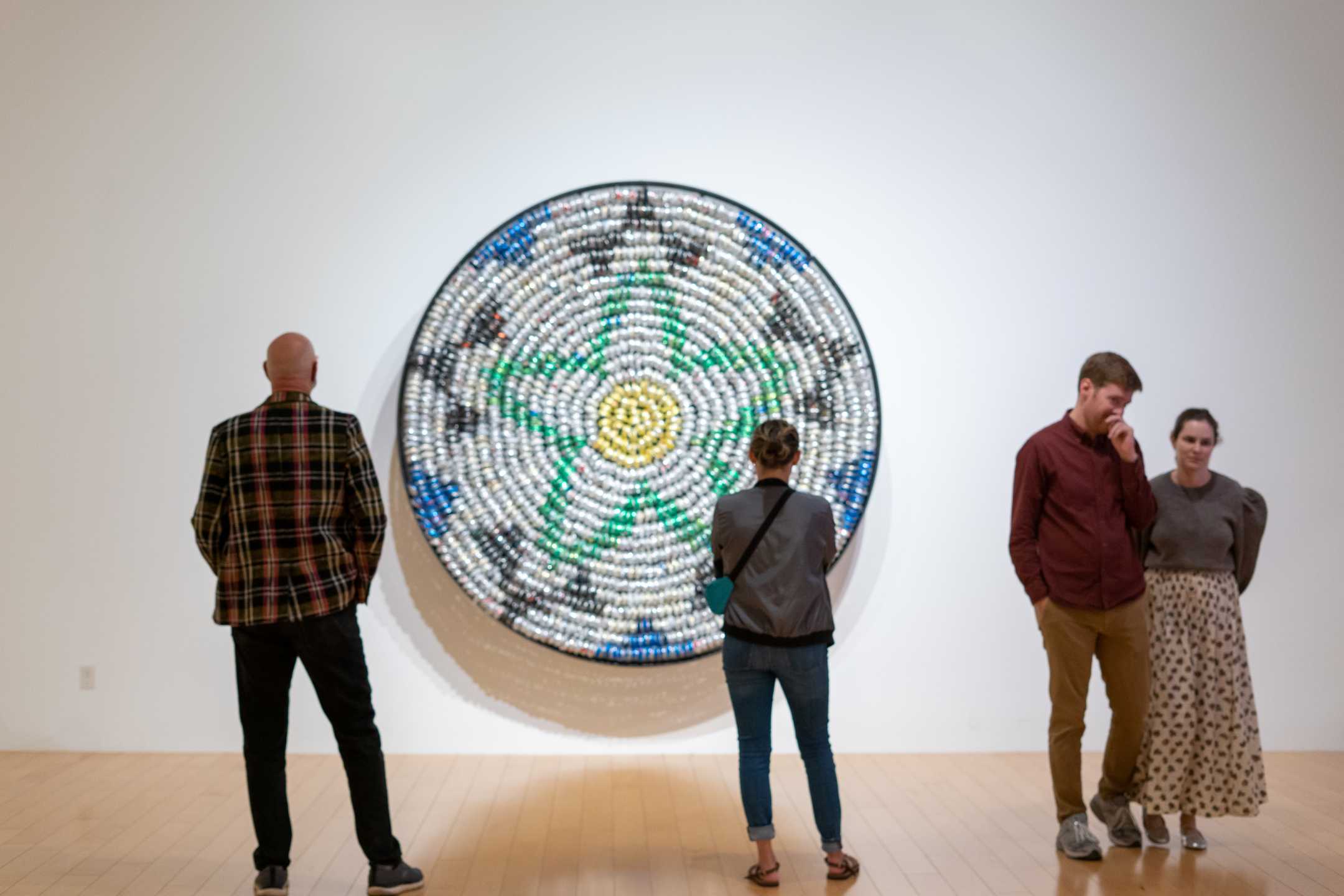 Donate Art
If you have artworks or objects that you believe could be of potential interest to Palm Springs Art Museum, contact us and share a description of your proposed donation using the form below.
GO TO FORM
Frequently Asked Questions
If you have artworks, cultural objects, or materials (including library, archival, or historical documents) that you believe would be of potential interest to Palm Springs Art Museum for our art, library, or archive collections, please contact us using the Donate Art Form.
Due to the high volume of offers the museum receives, we can only review online proposals.
Once the form is submitted and received, your proposed donation will be reviewed by museum staff. While all submissions are reviewed, the museum receives hundreds of offers a year and therefore it is not possible to respond to each one individually.
Palm Springs Art Museum cannot accept unsolicited donations through the mail or in person for legal and ethical reasons. All unsolicited donations sent via mail will be returned to sender.
While we strive to accept artworks that can be exhibited, the museum cannot guarantee when your donation will be displayed.
Only a small fraction of the collection is on view in our galleries at any given time. However, there are other ways that your donation may be experienced by the public or studied by researchers.
Artworks from the collection are occasionally loaned to other institutions for temporary exhibitions, featured in scholarly art publications, or made available for viewing on our website.
Additionally, researchers will have access to donated materials in the museum's permanent collection, archives, and libraries.
The museum may, with approval from the board of trustees, remove objects from the collections through a process called deaccessioning. When the museum deaccessions an object, we do so according to strict standards prescribed by The American Alliance of Museums and detailed in the museum's Collections Management Policy.
Palm Springs Art Museum plans its exhibition program at least three years in advance. We are interested to hear from you, but the museum is rarely able to accommodate unsolicited artwork submissions and/or exhibition proposals.
While all submissions are reviewed, the museum receives hundreds of proposals a year and therefore it is not possible to respond to each one individually.
Before submitting a proposal, please consider whether your work is appropriate to the museum's mission and history.
Please do not contact staff members to check on the status of your submission. Should your submission be of interest to the museum following its review, the museum curators will contact you directly. Submissions are only accepted through the Donate Art Form. Please do not send unique or valued materials by mail as they will not be returned or reviewed.
At Palm Springs Art Museum, we use the term conservation. Art conservation is the preservation of art and objects of cultural heritage through examination, documentation, treatment, and prevention.
For our conservation needs, Palm Springs Art Museum is a member of the Balboa Art Conservation Center (BACC). Please see their website for more information about the conservation services that they offer.
Palm Springs Art Museum also recommends using the Find a Conservator tool on The American Institute for Conservation (AIC) website. Choose the advanced search option and check the box next to the type(s) of object you would like to have conserved.
Finally, the Smithsonian Museum Conservation Institute provides many wonderful resources about how to care for specific types of objects in your home. Their Taking Care website features articles specific to a variety of materials.