Carl Eytel
Carl Eytel was a German American who moved to Palm Springs in 1903. He was largely a self-taught artist, and was known for his desert landscapes and depictions of palm trees in the area. Eytel developed an extensive knowledge of the desert and often served as a guide to visitors. He also provided authors George Wharton James and J. Smeaton Chase with illustrations for their publications, and guided artists such as James Swinnerton on desert painting trips. Eytel developed a close relationship with the local Agua Caliente Band of Cahuilla Indians, and traveled throughout Southern California depicting Cahuilla, Serrano, and Tipai-Ipai (formerly Diegueño) in his sketch books. Eytel likely painted Oxashe, in this work in watercolor, on one of his trips to the Southwest.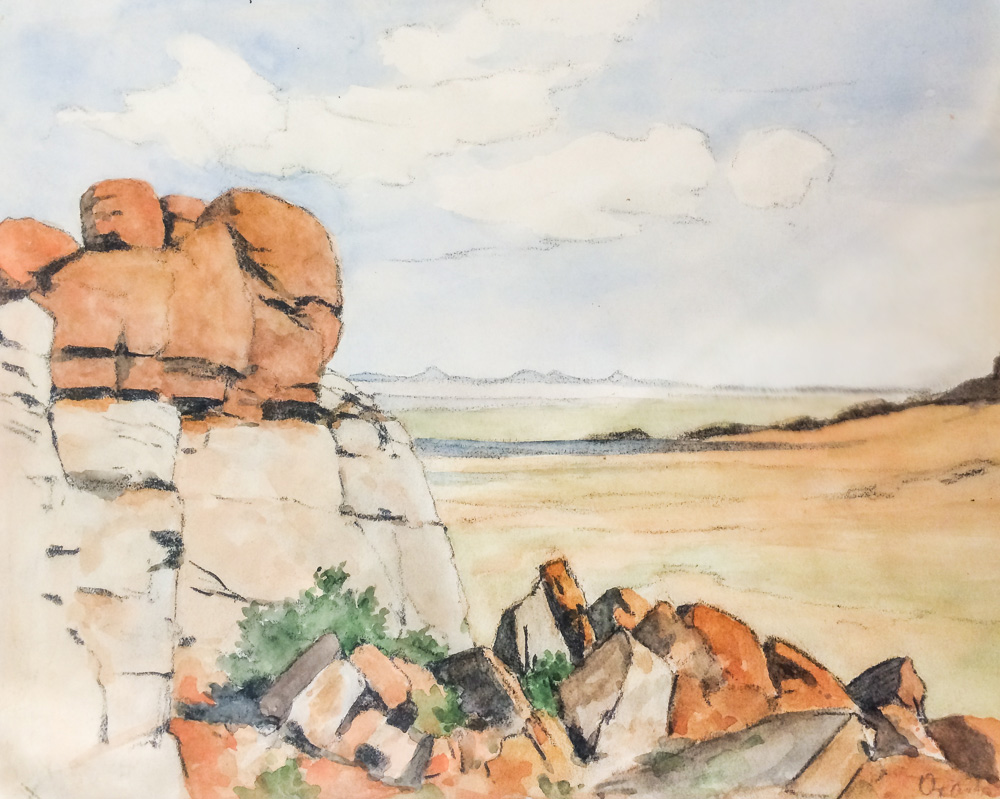 Carl Eytel (American, born Germany, 1862-1925), Oxashe, before 1925, watercolor, 8 3/4 x 7 inches. Collection of Palm Springs Art Museum, 7-1964.6
The brown, reddish-brown, or sienna-toned water-base pigment used by Carl Eytel in this watercolor and by other painters is known as sepia. We encounter sepia when looking at photographs or reproductions of drawings from the 19th century—but what is sepia? Historically, it is a brown melanin-containing pigment from the ink of cuttlefish. It was commonly used as a writing and drawing ink in Greco-Roman civilization and continued in use through the Renaissance and well into the 19th century. In photography, it refers to a traditional image rendered in brown tones rather than black-and-white or greyscale tones, resulting in a warmer effect. Today, most photo-graphics software programs and many digital cameras include a sepia tone filter. The use of sepia tone suggests a certain moment in history, reinforcing the sense of time passing or a moment not to be forgotten.