Haus of Sages: One Encounter, One Chance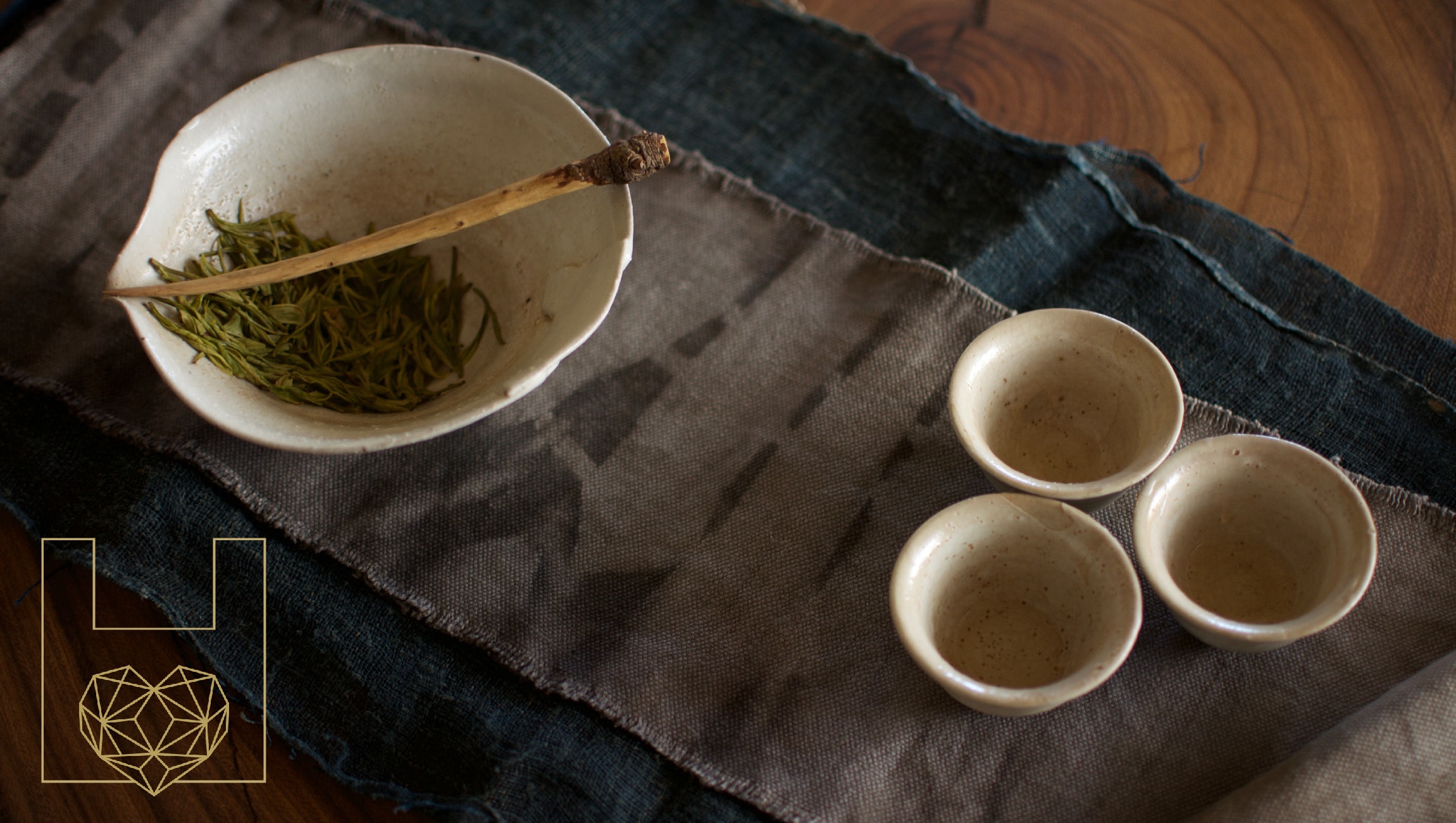 The Beauty of Impermanence
A celebration of the concept that each moment and every interaction contains a singular beauty that is wholly unique to place, objects and those who experience them. The arrangement is an evolving series, where each stage is meticulously prepared for a chance encounter. Participants are invited to embrace the evanescent nature of shared experience, and the continuous exploration of the beauty of impermanence. The display contains works of pottery, textiles, handcrafted objects, photographs and poetic verses to capture the essence of ceremony and the spirit of those who participate. Workshops will focus on engaging the senses and attuning oneself to the experience of the singular moment.
Using a combination of traditional materials and craftwork, applied with a modern, experience-driven aesthetic, Haus of Sages aspires to create environments that inspire a sense of peace and creativity. Haus of Sages began in early 2009, when fate brought this husband and wife duo together for the first time. Realizing early on that they shared a love for visual storytelling, the couple began applying their talents in curating unique, experience-driven events and installations.
Christopher Sage
Began his career as an architect after completing his studies and graduating CumLaude from The Ohio State University in 1995. After practicing in the field for a short period of time, Christopher transitioned into the world of feature film visual effects where he became an environment and matte painting artist, working on films such as No Country for Old Men and X-Men: Wolverine. It was during this time that he developed a passion for the emotive and storytelling power of designed space and learned how the environment can drive experience. After meeting Maharlika, his soul mate and partner, he put those skills to practice in designing narrative-driven space design for the couple's collaborations.
Maharlika (Mikki) Sage
A writer and photographer, she grew up in the San Fernando Valley of Los Angeles, CA and studied Sociology at College of the Canyons. Living in Hollywood in the early '90s, she found her calling, working as a set costumer, production assistant and script supervisor in the commercial and music video world alongside prolific directors such as Spike Jonze, Mark Romanek, Doug Aitken, Jhoan Camitz, and Peter Care. This path led her to the Film Music side of the entertainment industry at 20th Century Fox, working on such films such as Xmen, Moulin Rouge, Minority Report, Walk the Line. Working in these creative fields laid the foundations for her future explorations in photography and written word.
Program
Opening + Tea Ceremony
Thursday, November 14, 5:30 p.m.
Communal Flower Mandala with Sherise Lee
Sunday, November 24, 1:00 p.m. to 3:00 p.m.
*Free with admission
Teen Arts Academy – Imprinting Nature with Chris Sage
Saturday, Dec 7, 1:00 p.m. to 3:00 p.m.
*Free for students
Free Second Sunday — Tea Inspired Art Makers Day
Sunday, December 8, 11:00 a.m. to 3 p.m.
Olfactive Listening — Incense as a Meditative Muse, with Persephenie
Sunday, December 15, 1:00 p.m. to 3:00 p.m.
*Free with admission
Workshops will accommodate a limited number of guests. Please email hausofsages@gmail.com for advanced registration.
Upcoming Events
No upcoming events.