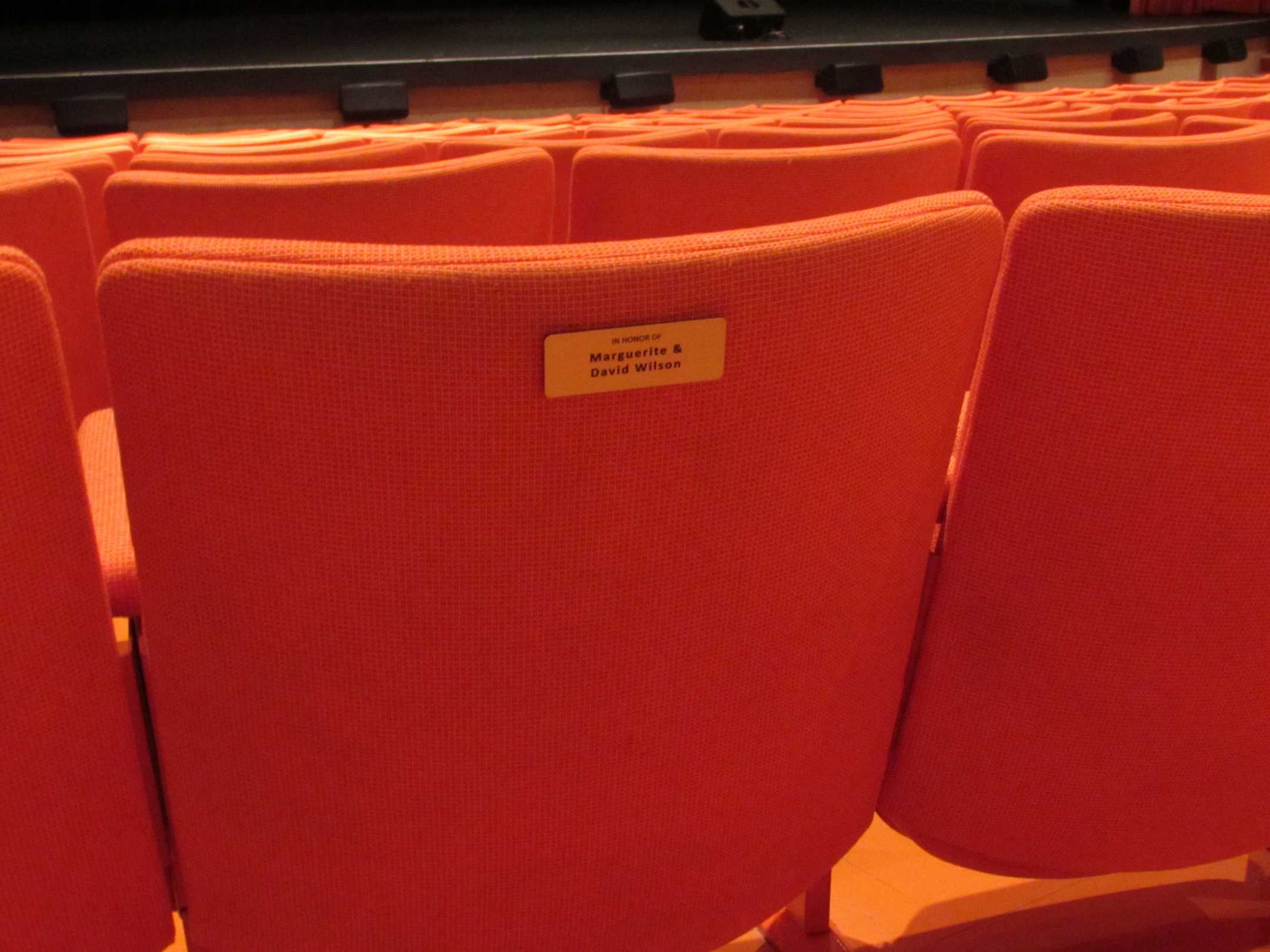 The Take Your Seat campaign is a philanthropic project for the Annenberg Theater. Donors select an available seat and dedicate a plaque inscription that will be made into a handsome stainless-steel plaque affixed to a seat.
CONTACT US
A successful campaign...
As we enter the fifth season of the Annenberg Theater Council's "Take Your Seat" Campaign, we are delighted to report that more than half of the theater's 400 seats now bear the name of a generous donor or honoree.
The money raised has already funded many critical upgrades to the theater's sound system and lighting equipment, and we have almost completed our wish list to bring our beautiful 20th century auditorium up to 21st century production standards.
How to participate?
To participate in this campaign and take advantage of this rare philanthropic opportunity, simply complete the form linked below:
Refer to the seating chart to select your preferred row(s) and seat(s). If you would like to name additional seats, please list on a separate sheet and include with your form. Mail your completed form (with credit card payment information completed, or enclose a check) to:
Take Your Seat
Palm Springs Art Museum
P.O. Box 2310
Palm Springs, CA 92263
You may also process your order as a credit card payment over the phone at 760-322-4849 or via email to cgomez@psmuseum.org. Or, visit the Annenberg Theater Box office during regular Box office hours for assistance.