Gonzalo Lebrija
History of Suspended Time
(A monument for the impossible)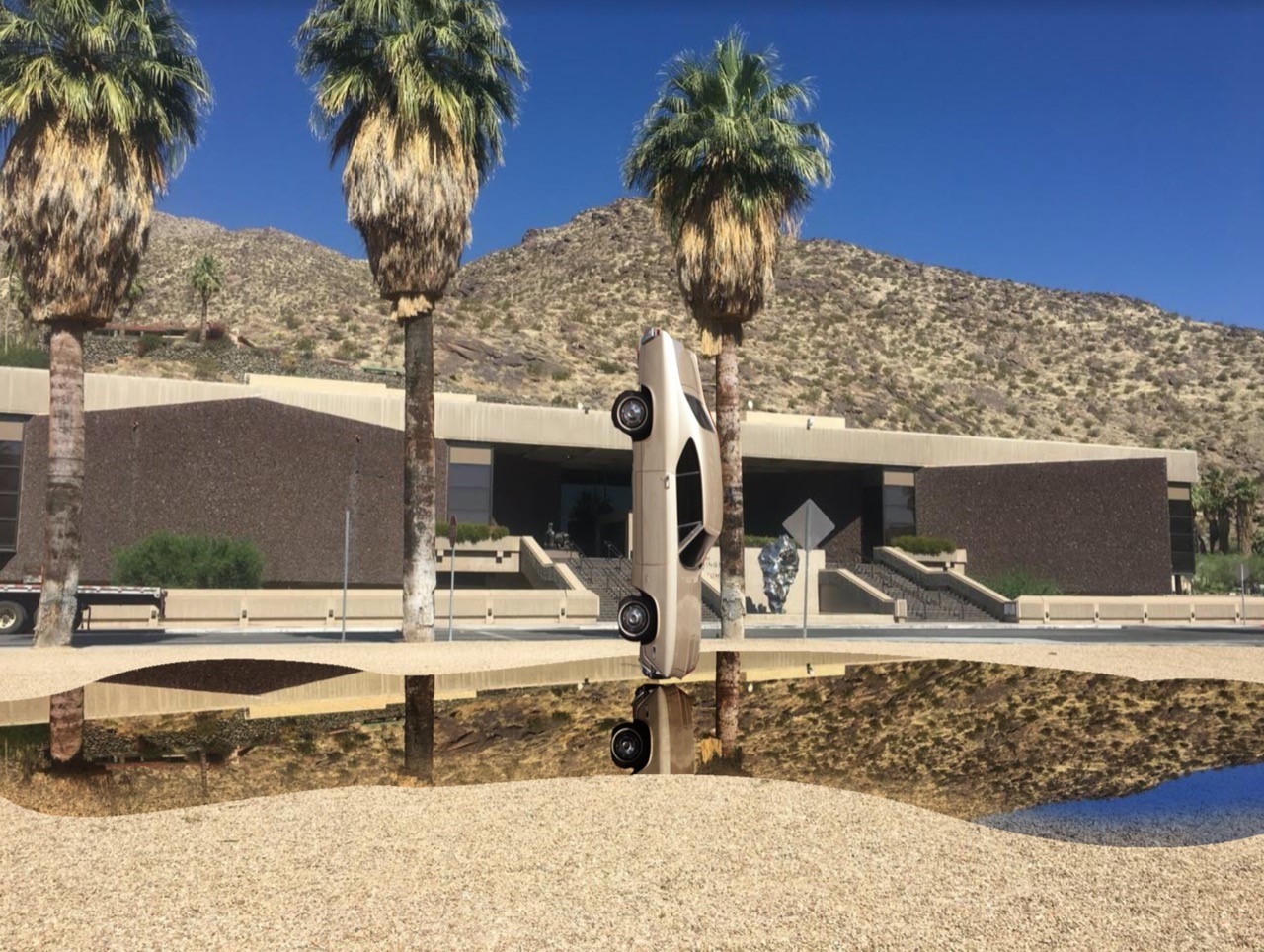 Gonzalo Lebrija's History of Suspended Time (A monument for the impossible) is being presented in the lot across from our main campus in April 2021 and will remain on-site for a year.
In this piece, a car appears to defy gravity and time as if hanging suspended over a pool of liquid approximately 40 feet in diameter.
Watch the installation in real time
It was originally created as a performance during which Lebrija hoisted a restored car above a lake with a crane and then dropped the car into the water while filming it with a high-speed camera. Lebrija's camera caught the moment just before the car broke the lake's surface. The artist subsequently recreated that image as a monumental installation in a parking lot at Museum of Contemporary Art Denver as part of the 2010 Biennial of the Americas. The car used in History of Suspended Time is a 1968 Chevy Malibu that weighs approximately 2,500 pounds.
Widely celebrated in Mexico today, Gonzalo Lebrija was born in Mexico City in 1972. His multi-media approach employs painting, photography, film and sculpture, often combined into one exhibition or series of work, and his has exhibited extensively throughout Europe, the United States and Latin America. Plans are underway for Lebrija to take part in one of our virtual Public Programs to discuss the installation.
Gonzalo Lebrija, History of Suspended Time (A monument for the impossible) has been lent to Palm Springs Art Museum by Amy Harmon.
Generous support is provided by the City of Palm Springs Public Arts Commission.
Additional Support is provided by John Frey, Amy Harmon, Yvonne & Steve Maloney, the Betty R. & Ralph Sheffer Foundation, and Leslie & Dr. Barry Usow.