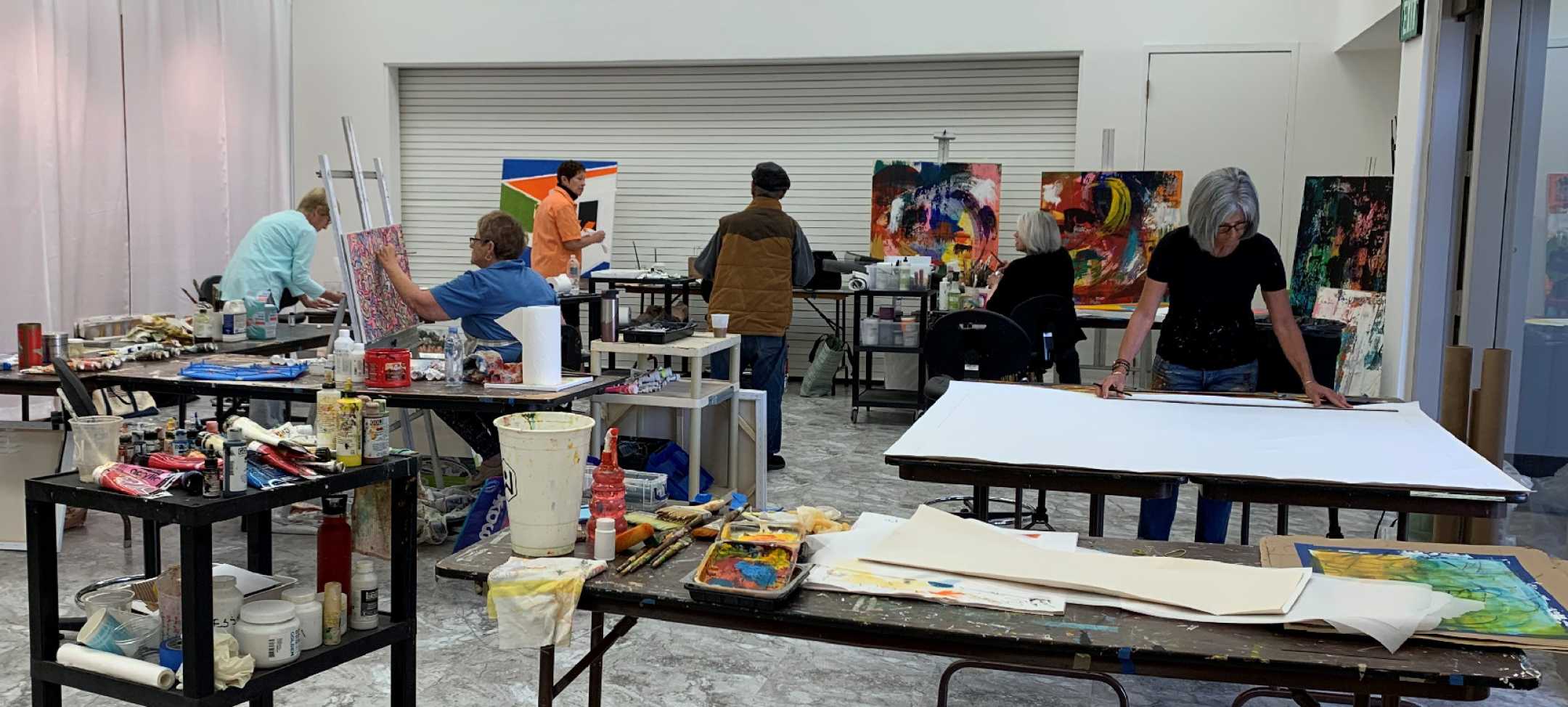 The Artist's Journey
Our programs offer diverse learning opportunities that go beyond the classroom setting and expand into the museum.
The Artist's Journey is the museum's Art Studio Workshops program taught by leading professional artists. Participants explore their creative abilities and take inspiration from the instructor's craft and profession that can be used in their own artistic journey. Sessions draw from various genres and artistic approaches including textile art, painting, beading, mixed media, and photography that challenge students of all levels to further develop their artistic skills towards creating true objects of art.
Registration is available online, in person at the Box Office, or by phone at 760-325-4490.
For questions or more information please contact Hilary Roberts at hroberts@psmuseum.org or call 760-322-4850.
Upcoming Classes
No upcoming events.