Join us on the second Sunday of each month for a closer look at artworks from the permanent collection or special exhibitions, and participate in art-making, artist demonstrations, or activities.
Free 2nd Sundays are presented with the generous support from the
H.N. and Frances C. Berger Foundation.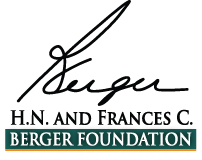 Renée Petropoulos – Experts & Amateurs: Fashion Show and Closing Reception with Cirilo Domine, Two Unique Sound Compositions by Greg Lenyzecki and Mark Golamco
Where: Palm Springs Art Museum
When: May 12, 2019 - 11:00 pm
The Fashion Show engages artist Cirilo Domine's fabric constructions with sculpture and sound created by composers Greg Lenczycki and Mark Golamco. Together, individuals will model and perform with the various body covers, clothing, or fabrics adjacent to and with the artworks. Live and recorded sound will fill the space as both audience and performers merge their identities.