4 International Animated Shorts | American Documentary Film Festival
<

All Events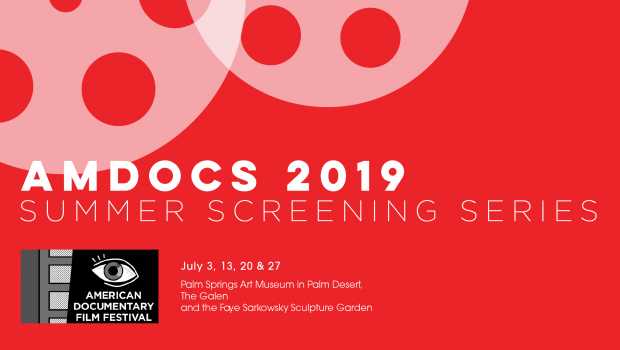 The American Documentary Film Festival (AmDocs) was created as a forum to celebrate and promote documentary film—and the independent filmmakers around the world who bring knowledge and awareness through their stories about real people and issues.
This summer, Palm Springs Art Museum in Palm Desert is again proud to screen films from the series with free admission each Saturday in July at 1:00 p.m.
Four international animated shorts
---
Above
India, 7 minutes, Vishal Vittel
Here, hope rises from the depths of a painful history on a journey to see life from above.
---
Cuban Queens
USA, 7 minutes, Warren Bass
An entertaining and an experimental animation that rhythmically constructs, de-constructs and explores ninety-nine evolving images of Havana's street divas.
---
The Serpent and the Girl
China, 6 minutes, Animated
---
The Sketch As Art
Sweden, 15 minutes, Elzbieta Brunnberg
Sketching as an individual piece of art and an inseparable part of the creative process. Watch as the boundaries between the two-dimensional image and the three-dimensional space are broken down.
---
View other AmDocs 2019 Festival Screenings:
July 13, 2019

USA

36 minutes

Julio Ramos




July 20, 2019

Canada

80 minutes

Pedro Ruiz

July 27, 2019

Poland

50 minutes

Maciej Adamek