Alexander Calder
Lizard (Lézard) is an example of Alexander Calder's stabiles—standing mobiles structures. Here, a delicate assemblage of floating linear elements balance lightly in space; the forms are activated by air currents. The kinetic sculpture was displayed in the foyer of the Marcuse Auditorium at the original Palm Springs Desert Museum on Tahquitz Drive, designed by two local architectural firms—Clark, Frey, and Chambers and Williams, Williams, and Williams. This early 1970s vintage photograph is from the museum's archive. The work now appears prominently on the mezzanine level of our E. Stewart Williams building, visible from vantage points throughout the museum.
Calder's form may reference the lizard of its French title or possibly a circus seal balancing objects on its nose, a favorite subject of the artist. Living in Paris in the late 1920s, Calder interacted with a diverse group of Surrealists and modernists including Fernand Léger, Joan Miró, and Piet Mondrian.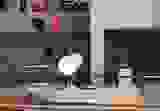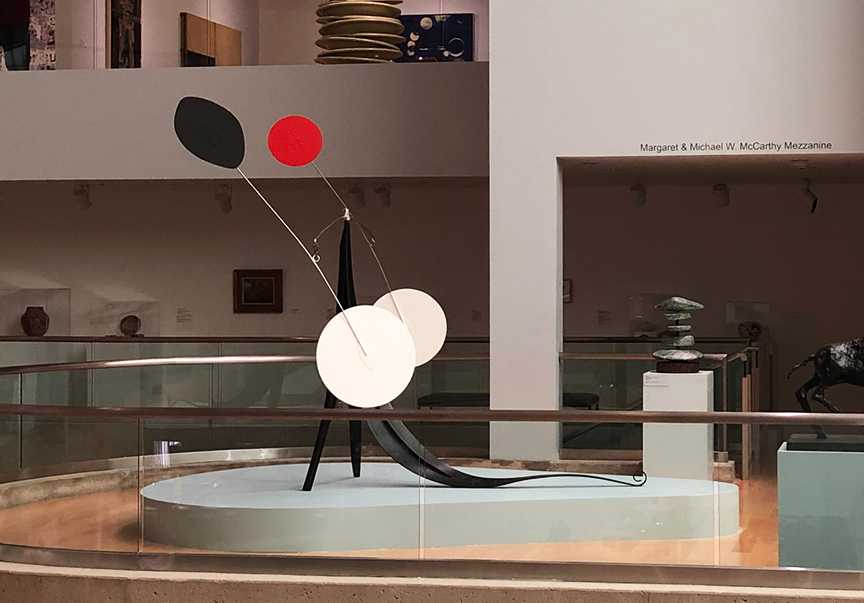 Alexander Calder (American, 1898-1976), Lizard (Lézard), 1968, steel, aluminum, iron, paint, 104 ½ x 165 x 31 ¾ inches. Gift of Gwendolyn Weiner in honor of Harold Meyerman, 80-2011. © 2020 Calder Foundation, New York / Artists Rights Society (ARS), New York
Calder gave credit to Mondrian's studio environment as particularly instrumental in his conversion to abstraction and commented to Mondrian during a visit to his studio in 1930 that he would like to see the colored rectangles on his walls move. Later, he pronounced, "Why must art be static? . . . The next step in sculpture is motion."
Helen Frankenthaler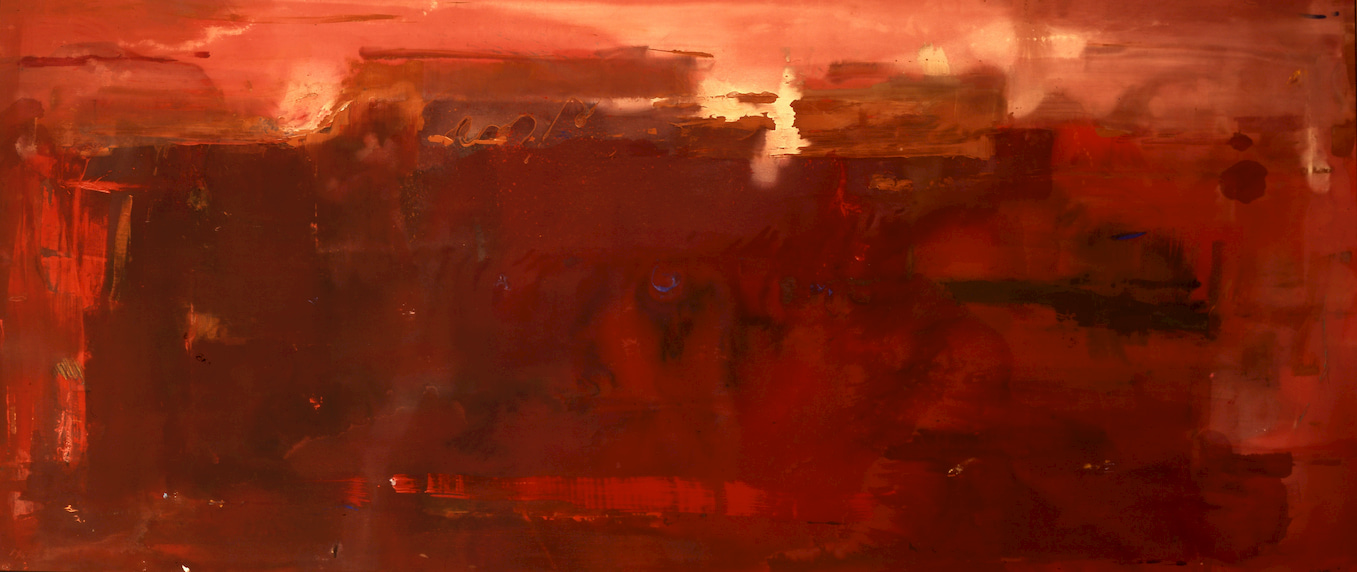 Helen Frankenthaler (American, 1928-2011), Carousel, 1979, acrylic on canvas, 86 ½ x 206 ½ inches. Gift of Steve Chase, 67-1994.
© 2020 Helen Frankenthaler Foundation, Inc. / Artists Rights Society (ARS), New York
Helen Frankenthaler is considered one of the great 20th-century American artists, and Palm Springs Art Museum is fortunate to have two of her major works in the collection. As a second-generation postwar abstract artist, she played a key role in the transition from Abstract Expressionism to Color Field painting with her soak-stain technique which involved pouring thinned paint directly onto unprimed canvas.
Frankenthaler was raised in New York City and attended the Dalton School, where she first received art instruction from Mexican modernist Rufino Tamayo. In 1949, she graduated from Bennington College in Vermont, where she was a student of Paul Feeley, an artist equally versed in abstraction as figure-ground relationships, and later studied briefly with Hans Hofmann. Her early work led to the formation of the Color Field school of painting, and particularly influenced Morris Louis and Kenneth Noland.
Carousel is a vast work of over seventeen feet wide from 1979. The juxtaposition of amorphous fields of color and gestural brushstrokes produces a vigorous rhythm of activity that seems to convey both the expanse of landscape and the surface texture of mark-making. At times throughout her career, she referenced figuration and landscape, despite the resulting abstraction.